2 May 2018 15:42 (UTC+04:00)
3 539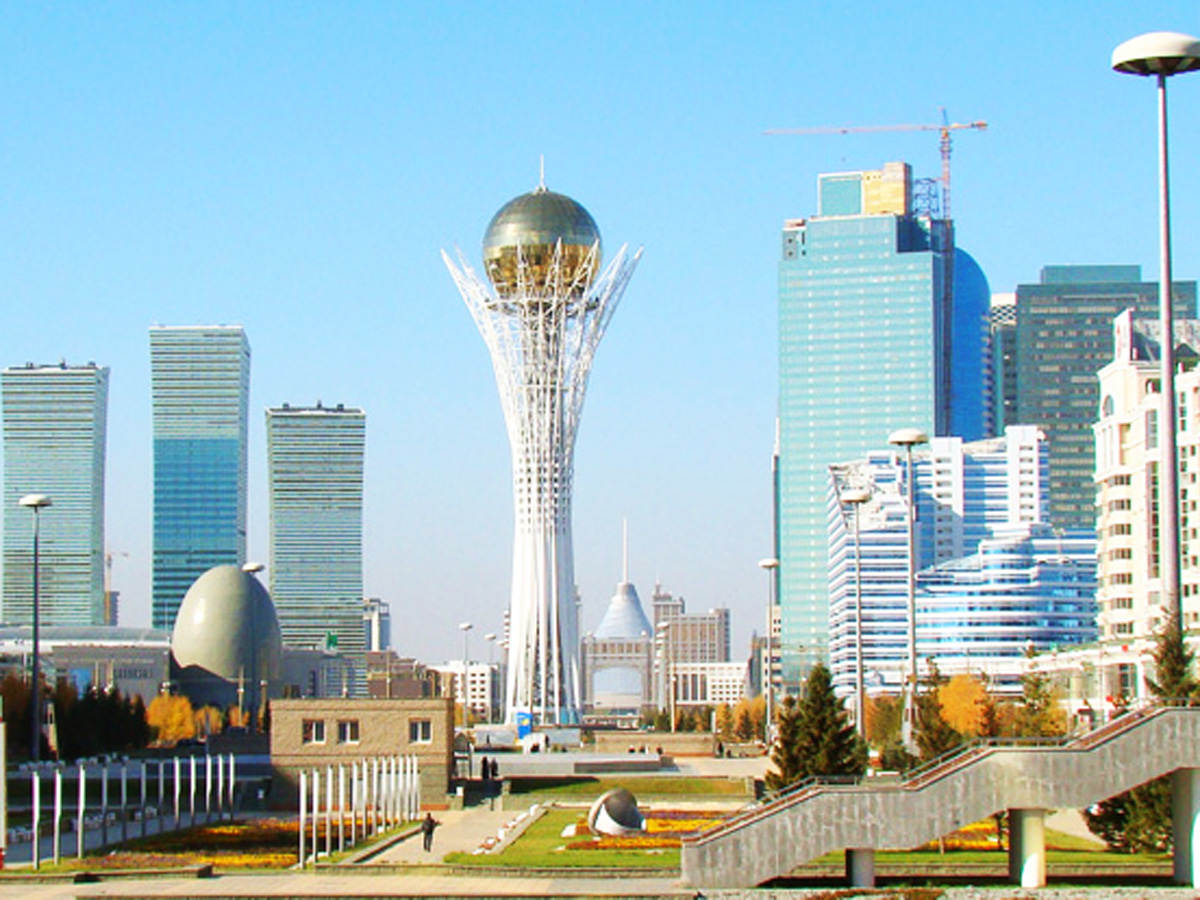 By Kamila Aliyeva
The Eurasian Economic Union (EAEU) will sign an agreement on a free trade zone with Iran in Astana on May 17 this year, Kazinform reported.
"An interim agreement agreement (for three years) leading to the formation of a free trade zone with Iran is planned to be signed on the site of the annual Astana Economic Forum on May 17. As a result of the talks, Iran, within the framework of the interim agreement agreement, provides tariff concessions on 246 types of goods," Minister of National Economy Timur Suleimenov said at a government meeting.
He noted that in general, for goods of export interest for Kazakhstan, Iran's market capacity is more than $8 billion. Thus, by getting more preferential terms, Kazakhstan producers have the opportunity to increase exports by more than 30 times. In addition, negotiations are underway to conclude free trade agreements with India, Egypt, Israel, and Singapore.
In addition, another document is planned to be signed on the platform of the Astana Economic Forum on May 17, 2018, according to Suleimenov.
This is an agreement on trade and economic cooperation between the EAEU and China. The agreement is of a non-preferential nature and does not provide for cancellation of duties or automatic reduction of non-tariff barriers.
"At the same time, the agreement will improve the conditions for the access of domestic goods to the Chinese market through the norms in the agreement on simplifying trade procedures, increasing the level of transparency, as well as improving the level of interaction in all areas of trade cooperation," the minister said.
He noted that the formation of free trade zones with third countries can significantly improve the conditions for Kazakh goods' access to the markets of third countries. This work for today is carried out jointly with the countries of the EAEU.
"A vivid example of stimulating exports through the conclusion of such agreements can be called the Free Trade Agreement with Vietnam, which was signed in 2015. So, for 2 years of the agreement's implementation, the trade turnover between Kazakhstan and Vietnam increased 2.6 times. The volume of mutual trade for 2017 amounted to $542.7 million, showing an increase of 48.2 percent or $176.4 million compared to 2016. At the same time, non-primary exports to Vietnam in 2015 amounted to $9.5 million, and in 2017 increased to $272.3 million (27 times)," he added.
Kazakhstan is the 48th most complex economy according to the Economic Complexity Index (ECI).
The country has an export-oriented economy which is highly dependent on shipments of oil and related products (73 percent of total exports). Other exports include ferrous metals, copper, aluminum, zinc and uranium.
Main imports are electronics, machinery and mechanical appliances (25 percent of total imports), mineral products (15 percent), transport equipment (12 percent) and base metals and related products (10 percent).
Kazakhstan became a World Trade Organization (WTO) member on November 30, 2015.
The country officially entered into a Customs Union with Russia and Belarus on July 1, 2010. Since that time, Kazakhstan's trade policy has been heavily influenced by regulations promulgated by the Customs Union and its governing body the Eurasian Economic Commission.
As a condition of membership in the Customs Union, Kazakhstan had to double its average import tariff and introduced annual tariff-rate quotas (TRQs) on trade apoultry, beef, and pork.
However, in accordance with its WTO commitments, Kazakhstan will now gradually lower 3,512 import tariff rates to an average of 6.1 percent by 2020. Starting from January 2016, Kazakhstan has applied a lower-than-Customs Union Tariff rate to food products, automobiles, airplanes, railway wagons, lumber, alcoholic beverages, pharmaceuticals, freezers, and jewelry.
On May 29, 2014 Kazakhstan and its Customs Union partners signed a treaty to create a common economic space known as the Eurasian Economic Union (EAEU). The EAEU is expected to further integrate their economies, and provide for the free movement of services, capital and labor within their common territory. The government of Kazakhstan has asserted that EAEU agreements comply with WTO standards.
Kazakhstan's government is optimistic that further integration within the EAEU will make Kazakhstan more attractive for foreign investment by expanding market access to those countries.
Kazakhstan is a signatory of the Free Trade Agreement with CIS countries. In addition, as a member of the EAEU, Kazakhstan is party to the Free Trade Agreement between the EAEU and Vietnam.
---
Kamila Aliyeva is AzerNews' staff journalist, follow her on Twitter: @Kami_Aliyeva
Follow us on Twitter @AzerNewsAz
Related News