Ambassador: Turkmenistan - strategic partner of Belarus in Central Asia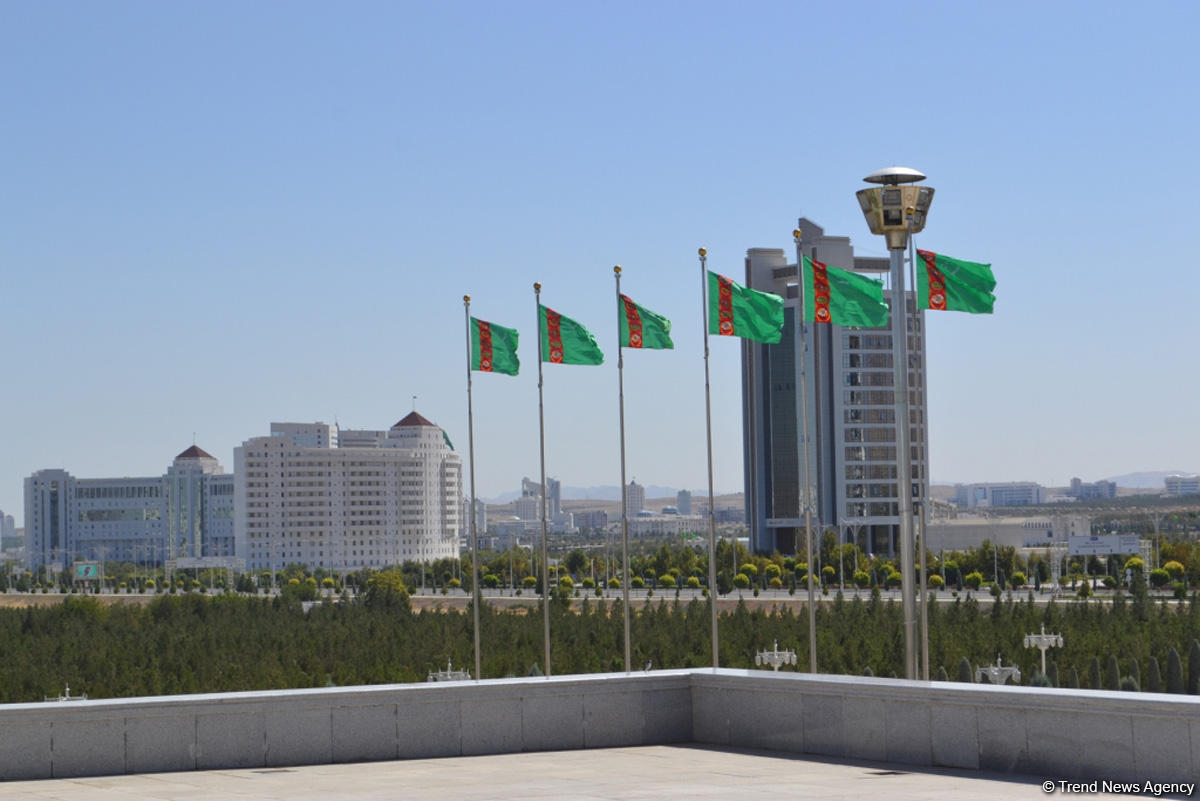 By Trend
Turkmenistan has become a reliable friend and strategic partner for Belarus in Central Asia, Belarusian Ambassador to Turkmenistan Oleg Tabanyukhov said in his message on the occasion of the 25th anniversary of the establishment of diplomatic relations between the countries.
"We value the reached level of bilateral relations," Tabanyukhov said. "First of all, the two presidents create the reliable basis for successful cooperation."
"Over the past 10 years, a tradition of holding annual mutual official visits of Belarusian President Alexander Lukashenko and Turkmen President Gurbanguly Berdimuhamedov has remained unchanged," Tabanyukhov said.
Over those years, intergovernmental, interparliamentary and interministerial cooperation has been established.
"In the political arena, many people name relations between Turkmenistan and Belarus exemplary," he said. "Our countries share common principles and support each other in all major issues on the global agenda."
The ambassador added that the approaches regarding solving a wide range of world and regional problems coincide.
"As Turkmenistan, Belarus also adheres to the need for peaceful settlement of any problematic issues and international conflicts, striving for mutual respect and equal interaction with all international partners," the ambassador said.
Two countries proceed from the need to strengthen the UN leading role in solving key world problems. The OSCE is an effective instrument in ensuring peace, security and combating common threats on a global scale.
"Our country is grateful for the support of the candidacy of the Republic of Belarus for the post of the head of the OSCE Regional Center for Central Asia in Ashgabat," he said. "We are confident that this international organization will become an even more reliable partner of Turkmenistan and Belarus in achieving the ambitious goals facing the OSCE countries."
The diplomat expressed Belarus's desire to continue and expand constructive cooperation with Turkmenistan both in bilateral format and within the international organizations.
"Despite the current global economic crisis and a slight decline in the mutual trade volumes, our countries still have a lot of unused reserves for increasing productive cooperation in all spheres of bilateral economic relations," the ambassador said.
Mutual trade is becoming more balanced every year. Belarusian consumers value Turkmen textile products made from natural cotton, handmade carpets, fresh and dried fruits and other products.
Belarusian dairy and meat products, confectionery, as well as MAZ cars, MTZ tractors, elevators, tires, furniture, as well as many other products are well-known in Turkmenistan.
---
Follow us on Twitter @AzerNewsAz