Talks on Uzbekistan's accession to WTO to begin in 2018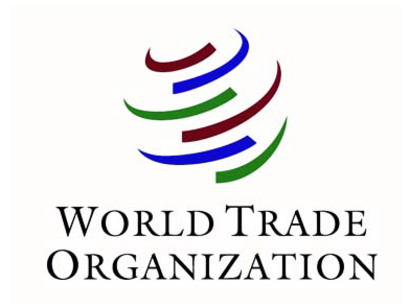 By Kamila Aliyeva
Uzbekistan will begin negotiations on accession to the World Trade Organization (WTO) this year, the first deputy chairman of the Senate of the Oliy Majlis, Sodiq Safayev, said on January 16.
"Uzbekistan will continue to work in order to create favorable conditions for foreign investors. In 2018, the negotiation process for accession to the WTO will resume. This is a very important moment," he told reporters during a briefing in the lower house of parliament.
Despite the fact that there are people in the country who doubt about the need for membership in this large organization, the business itself is committed to Uzbekistan's membership in the WTO, Safayev said.
"There are different opinions on this issue. Let's just say that there are people who doubt the need for this step. As a rule, these are representatives of economic theory and they believe that this will have a negative effect on Uzbek producers. Strange as it may seem, our contacts with Uzbek producers that work directly in the real economy show that they want Uzbekistan to join this organization," the official said.
The beginning of the negotiation process on accession to the WTO and the harmonization of legislation regulating foreign trade activities will create more favorable conditions for improving the investment climate and expanding contacts with foreign partners, he believes.
This year Uzbekistan plans to take a number of measures to assess the implications of WTO membership and prepare proposals for institutional reforms, as well as the creation of an interdepartmental commission that will deal with issues of joining the organization.
During his recent trip to South Korea, Uzbek President Shavkat Mirziyoyev announced that Uzbekistan is renewing its work on WTO accession.
A memorandum and a road map have been signed between the governments of the two countries on Korea's assistance to Uzbekistan in the matters of joining this organization, including by assessing the consequences of entry, examination of national legislation in accordance with the requirements of WTO agreements, as well as technical, consultative and expert support to the ministries and departments concerned.
A number of large countries-members of the organization have already expressed their support in this process.
There are 164 members of the World Trade Organization. That's 84 percent of the 196 countries in the world.
They enjoy the privileges that other member-countries give to them and the security that the trading rules provide. In return, they had to make commitments to open their markets and to abide by the rules — those commitments were the result of the membership (or "accession") negotiations.
---
Kamila Aliyeva is AzerNews' staff journalist, follow her on Twitter: @Kami_Aliyeva
Follow us on Twitter @AzerNewsAz