Turkmenistan set to upgrade road, transport infrastructure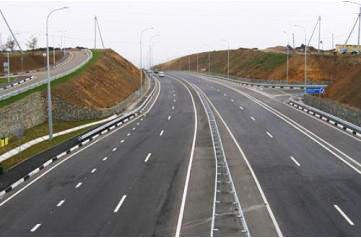 By Trend
A new section of the bridge built over the Kunya-Urgench – Rukhubelent highway, Turkmenistan's state news agency reports.
Total length of the road is 12 kilometers. The work being carried out at the site will provide the necessary high-speed regime and the safety of passenger and freight traffic on a section of the road connected to the Ashgabat-Karakum-Dashoguz motorway.
Rapid growth of industrial and processing firms, volumes of agricultural production in provinces of Turkmenistan required the modernization and expansion of road and transport infrastructure. High quality standards that meet global standards, provision of fast and convenient movement of cargo and passengers in the regions is of great importance for the further economic growth of the country.
Recently, about seven kilometers of asphalt road on the highway connecting the Boldumsaz and Gubadag districts were upgraded.
---
Follow us on Twitter @AzerNewsAz