19 January 2017 16:25 (UTC+04:00)
2 164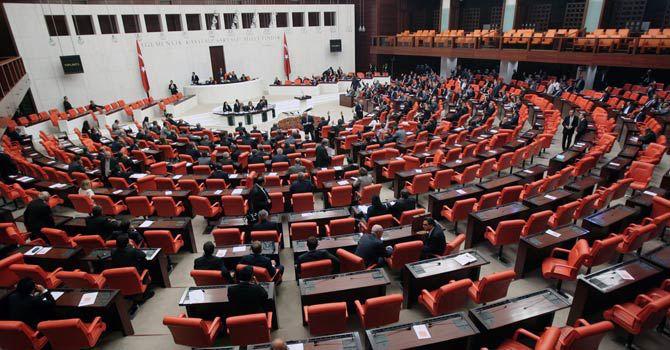 By Kamila Aliyeva
The Turkish Parliament adopted amendment proposed to the Constitution by ruling Justice and Development Party (AKP), during the second round of voting on January 18.
As many as 486 MPs took part in the voting, of which 345 supported the adoption of modified Article 1, while 140 were "against" and one abstained.
This article stipulates changes to the wording of Article 9 of the current constitution. The current wording is as follows: "The judicial power shall be exercised on behalf of the Turkish nation by independent courts." According to the amendment, the word "independent" will be followed by the word "impartial".
The newly adopted also envisages increasing the number of sits at the parliament from 550 to 600.
In accordance with the adopted changes, President-elect must be a citizen of Turkey and aged above 40. President will also be empowered to appoint and change the ministers.
In line with the proposed constitutional change, President-elect will not be obliged to break ties to his party. Until now, after the election, the President of Turkey could not remain in the party.
It was also proposed to lower the age limit for a candidate to MP to 18 years from the current 25 years.
In the amendments are ratified due to the results of the second round, the referendum on constitutional changes might take place in April, 2017.
The constitutional committee of MPs from the AK Party and the opposition Nationalist Movement Party (MHP) submitted the list of proposed amendments to parliament for ratification on December 30. Turkey's largest opposition parties, the Republican People's Party (CHP), and the Peoples' Democratic Party (HDP) opposed to these changes.
President Recep Tayyip Erdoğan and his supporters have claimed that Turkey needs a strong presidency and leadership to prevent weak governance and help the country to deal with a number of challenges successfully, including terror attacks from Daesh, the PKK and the Fetullah Terrorist Organization. His opponents think that it will weaken democracy in the country and result in authoritarianism and the transition from a parliamentary to a presidential form of government.
---
Follow us on Twitter @AzerNewsAz
Related News