Turkish lira hits record low since 2005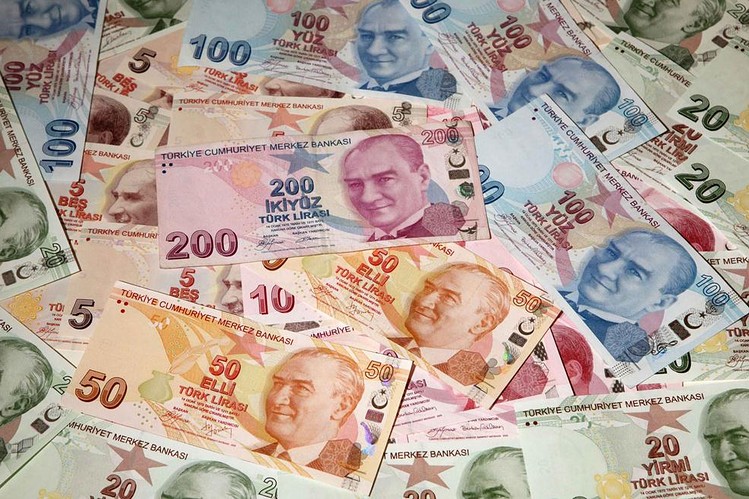 By Gunay Hasanova
Turkey has recorded a sharp fall in the lira exchange rates, which hit record lows against the euro and the dollar since 2005, according to the Turkish newspaper Hurriyet.
The course of the Turkish currency continued to see decline and has renewed its record low against USD at 3.5840 lira on December 2.
The newspaper reports that the statements of President Recep Tayyip Erdogan on the necessity of banks to decrease interest rates and Prime Minister Binali Yildirim on draft amendments to the Constitution and the possibility of holding a referendum in 2017 impacted the recent depreciation of the lira.
President Erdogan also called on citizens to exchange their savings in USD to the Turkish lira or gold. It will lead to the strengthening of the lira and gold, according to the President.
Moreover, the Turkish lira hit a record low against the euro at 3.8156 on December 2.
Analysts say Turkish lira's slump will negative impact the currencies of developing countries.
The current ratio of the dollar and the lira does not hamper Turkish exporters to do business without problems. It has a negative impact on foreign investments, especially portfolio investments.
However, the weakening of the lira, according to some experts, will help the country's economy increase the competitiveness of goods. As it is known, Turkey's economy is based on services, tourism, and food. In this respect, the weakening of the lira will have a positive economic effect. The opportunity of business activity falling in Turkey is not ruled out in the case of the lira rate decrease for a long time.
---
Gunay Hasanova is AzerNews' staff journalist, follow her on Twitter: @gunhasanova
Follow us on Twitter @AzerNewsAz