Iran seeks to up gas supply to Turkey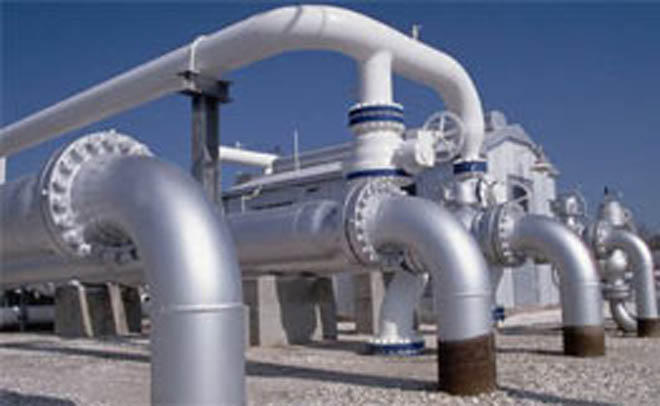 By Trend
Iran intends to increase the gas supply to Turkey, Iran's Deputy Minister of Industry, Mine and Trade Mansour Moazami told the Anadolu Agency on September 8.
Moazami recalled that Tehran and Ankara haven't still agreed on the prices for Iranian gas supplied to Turkey.
"I hope that this issue will be resolved by mutual consent of the parties, as we want to increase the gas supply to neighboring Turkey," he said. "The talks on this issue will continue and we will try to resolve this issue."
"I am confident that Iran will increase the volume of gas supply to Turkey," added the deputy minister.
Iran and Turkey signed a gas contract in 1996 and under the contract Iran should supply 10 billion cubic meters of natural gas to Turkey per year or about 27 million cubic meters per day.
Earlier, following the negotiations with his Iranian counterpart, Turkey's Foreign Minister Mevlut Cavusoglu said Aug.12 that Turkey intends to import more gas from Iran, but price issues need to be addressed for this.
Turkey says Iranian gas is too expensive compared to gas offered by other suppliers, such as Russia and Azerbaijan.
Aside from the disagreements over the prices, the two countries have problems with the stability of supply.
Periodically, Iran limits the fuel pumping to Turkey due to the increase in domestic consumption.
Iranian gas is delivered to Turkey via the Tabriz-Ankara gas pipeline with the capacity of 14 billion cubic meters of gas per year.
Iran accounted for 16.79 percent of Turkey's total gas import in January-May 2016.
---
Follow us on Twitter @AzerNewsAz