Iran eyes northern direction for its huge gas reserves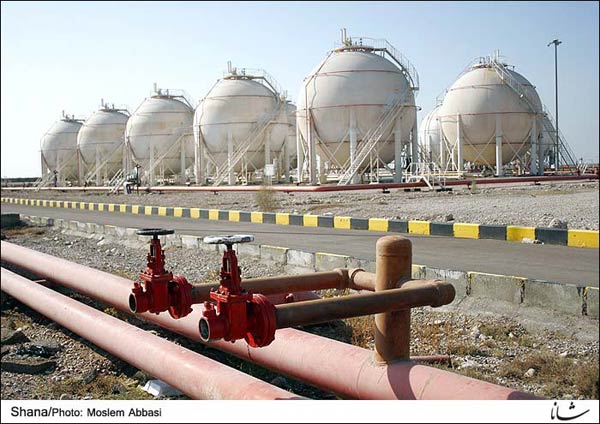 By Gulgiz Dadashova
For Iran, the gas market of the neighboring countries, especially Georgia can be a good start to gain relief from sanctions that have crippling effect on its energy-dependent economy and further supply gas in the direction of West.
The Islamic Republic announced on January 4 that it plans to export its natural gas to Georgia through a pipeline, potentially viewing Armenia as a transit country.
Alireza Kameli, the managing director of the National Iranian Gas Export Company said Tehran will supply 8.5-14 million cubic meters of gas a day to Georgia, adding that a contract will not be signed unless the project becomes economically justified.
So far, Azerbaijan has been the main supplier of gas to Georgia. The energy-rich Azerbaijan exports its excess hydrocarbons (oil and gas) through Georgia, while helping the country solve its need for them. Armenia, which is in economic blockade due to its aggressive policy against Azerbaijan, receives gas from Iran and Russia. The Russian gas is being delivered to Georgia only as a payment in exchange for gas transit to Armenia, for which Georgia gets 10 percent of the total deliveries.
Energy security has always been among the top priorities of any nation and Georgia is not alone in its desire to enhance its energy security. Recently, the country started talks with Russia's Gazprom over increasing gas supplies up to 200-300 million cubic meters.
However, Tbilisi has repeatedly announced that it is considering all options in economic matters, but while making decisions it tends not to harm relations with strategic partners – Azerbaijan being one of them.
As for Tehran's plans, the country does not seem much interested in the financial side of the case. It probably just needs to enter the Georgian market, perhaps with a long run aim to supply its gas further.
However, Kameli refuted Tehran's plans to export gas to Europe through pipelines, saying that Iran thinks of exporting LNG to Europe. Kameli stressed that the planned gas exports to Georgia were intended for domestic use and not for Europe.
Nevertheless, the question is can Iran really enter the Georgian energy market and challenge Azerbaijan energy dominance?
SOCAR Energy Georgia announced that Iran's gas will not be a serious threat to Azerbaijan's supplies.
"We have an agreement with the Georgian government till 2025, under which SOCAR Energy Georgia will supply all social sectors with natural gas. If we can not supply anytime due to any reasons, Georgian side has opportunity to import gas from other sources", SOCAR Energy Georgia Director General Mahir Mammadov told APA-Economics.
Demand of Georgian market for natural gas increased 8-9% every year, he said adding that SOCAR Energy Georgia meets demand of other consumers in Georgia. "Moreover, we offer reasonable price," Mammadov added.
He says the natural gas to be transported by Iran to Georgia through Armenia will not create a competition: "Georgian market is too small to create a competition. There are not mechanisms of gas transportation from Iranian side to Georgia. Negotiations are underway. If the price will be lower than Azerbaijan's, that will lead to a competition. However, Georgian market is too small and our agreement allows us to operate conveniently."
Azerbaijan ensures supply of more than 80 percent of the gas consumed by Georgia. To date, the gas supply level of Georgia is 65-67 percent for real customers and 73-74 percent for prospective customers. SOCAR Gas Georgia's operating activities cover 90 percent of Georgia's territory, albeit it is only 45-48 percent on the customer base.
The Georgian Energy Ministry said that no agreement exists with Iran on natural gas transportation to Georgia for the present.
"Iran is the largest gas producer of the world and holds talks with all potential customers in the region. The aim is to supply Georgia with stable gas for long-term perspective," the statement says.
Meanwhile, expert Levan Kalandadze believes that Georgia technically will not be able to import gas from Iran. "And if in the future rehabilitation of the pipeline will be realized, Iran will be included in short list of countries that supply gas to Georgia," Kalandadze told local media
Considering the issue, Iran's aging infrastructure and lack of capital investments cannot be ignored. The country lacks modern equipment, facilities and investments; also it will take time to increase Iranian gas output even if the sanctions are lifted any time soon.
Iran's enriched and sweet gas production capacity stands at about 700 mcm/d and 550 mcm/d, but actual production level is lower than the mentioned figures. Iran's average daily gas consumption in the current fiscal year (starting March 21) surpassed 456 million cubic meters, whereas the number was 431 million cubic meters for the last fiscal year.
BP statistical review of 2014 shows that in 2013 Iran exported gas almost solely to Turkey, with 8.7 billion cubic metres, with 0.7 billion cu m going to former Soviet republics. Iran has even been importing gas from Turkmenistan for more than a decade (4.7 billion cu m in 2013), which actually makes it possible for Tehran to export gas to Turkey because Iran consumes about 97 percent of its own gas.
Thus, Iran faces major obstacles to it becoming a large gas exporter to Georgia and the European market in the foreseeable future, while the Azerbaijan enjoys great economic advantage over its northern and southern neighbors and that makes its market share safe for today.
--
Follow Gulgiz Dadashova on Twitter: @GulgizD
Follow us on Twitter @AzerNewsAz