7 October 2013 09:36 (UTC+04:00)
985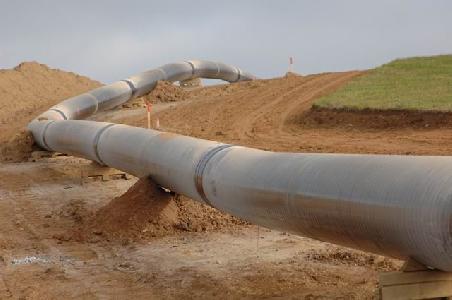 The Bulgaria-Greece gas grid interconnection is to be completed in 2016, after which Bulgaria will be able to receive gas supplies from the Caspian region through the Trans-Adriatic Pipeline (TAP), CEO of state-owned gas transmission operator Bulgartransgaz Kiril Temelkov said.
Speaking Thursday during a forum titled "Natural gas - infrastructure, markets and services" organized by the Bulgarian Federation of Industrial Energy Consumers, Temelkov made clear that the construction of the gas pipeline is expected to start in 2014 and the project is due to be completed by 2016.
According to him, the gas pipeline is to be built with funding from the European Bank for Reconstruction and Development (EBRD). Apart from EBRD funding, the European Energy Programme for Recovery (EEPR) allocated EUR 45 M for the construction of the facility.
According to initial estimates, the gas pipeline is to cost around EUR 160 M.
The TAP project is designed to transport gas from the Caspian region via Greece and Albania and across the Adriatic Sea to southern Italy and then to Western Europe. In late June the Azerbaijani Shah Deniz field development consortium selected TAP as a gas transportation route to European markets.
"We are confident that a mutually beneficial solution will be found through the efforts of all involved parties to enable gas deliveries into Bulgaria especially given the announcement a week ago in Baku where BulgarGaz was selected as one of the purchasers of Shah Deniz gas," Temelkov said.
On September 19, the Shah Deniz consortium signed gas purchase contracts with nine European companies, including Bulgargaz.
According to BP Vice-President for the Shah Deniz development Al Cook, Bulgaria will receive one billion cubic meters of gas annually from Shah Deniz 2 field.
Gas to be produced within the second stage of the Shah Deniz field development will be delivered to Turkey in 2018 and to Europe in 2019.
Related News