Oil-shale processing plant to be commissioned in Uzbekistan by 2016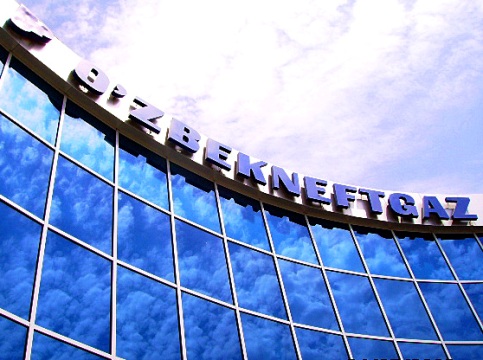 By Aynur Jafarova
The Uzbekneftegaz National Holding Company (NHC) will commission an oil-shale processing plant on the basis of the Sangruntau field in the Navoi region of Uzbekistan by the end of 2015, acting director general of UzLITIneftegaz, design institute under Uzbekneftegaz, Ulugbek Saidov said during the OGU-2013 oil and gas exhibition on Thursday.
"A preliminary feasibility study of the project has been developed. The holding company will sanction the development of the field after the approval of the project and the first phase of constriction of the plant," Saidov said.
In the first phase of the project, it is planned to construct a complex for processing two million tons of shale oil per year (2014-2015). The processing capacity of the plant will increase to eight million tons of shale ore in the next three years covering from 2015 to 2018, producing up to one million tons of oil products annually.
Saidov said the Russian Institute Atomenergoproekt Federal State Unitary Enterprise completed the development of the preliminary project of the construction of the oil-shale processing plant in the Sangruntau field for Uzbekneftegaz in October 2012.
The project also envisages the construction of eight units of solid heat carrier (UTT-3000) each with processing capacity of one million slates annually. Furthermore, utilization of residual heat of shale and semi-coking gas will enable to produce electricity with design capacity of 120 megawatts.
The project with an estimated cost of $600 million will be financed through the funds of Uzbekneftegaz, loan of the Uzbek Fund for Reconstruction and Development and foreign investments.
According to estimations, probable reserves of oil shale in Uzbekistan amount to 47 billion tons which are located at a depth of 600 meters in the Baysun, Jam, Urtabulak, Sangruntau, Aktau, Uchkyr and Kulbeshkak fields. In addition to the hydrocarbon component, they have significant quantities of wide range of non-ferrous and rare metals.
The output of diesel fraction from tar of shale of the Sangruntau field with reserves of 357 million tons equals nearly 30 percent, which is the highest figure among the country's major similar fields.
Uzbekneftegaz, which was established in 1998 and provides over 90 percent of the hydrocarbon production in the country, is a monopoly operator of the Uzbek oil and gas sector. Its capacity allows extracting natural gas in the amount of about 70 billion cubic meters and 8 million tons of liquid hydrocarbons annually.