Russia's ITERA to drill exploration well in Turkmen sector of Caspian Sea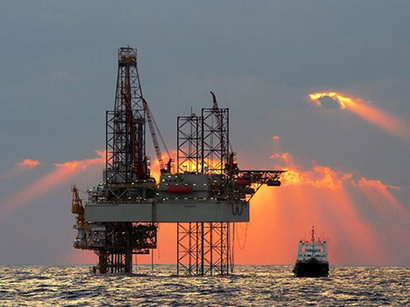 The Russian Oil and Gas Company ITERA plans to drill the first exploration well at Block 21 in the Caspian shelf of Turkmenistan in 2013, Russian media quoted the general director of ITERA Vladimir Makeev on Thursday.
"We are currently determining the point of drilling and plan to start this year," Makeev told the Prime agency.
Makeev said the company is negotiating the use of the platform, but did not specify with whom.
According to him, the water depth at the location of the unit ranges from seven to 15 metres and the proposed depth of the first well is 6000-6500 metres. He added that ITERA preliminary assesses on Block 21 resources are at 700 billion cubic meters of gas.
Earlier, recoverable reserves of this block were estimated at 219 million tons of oil and 92 billion cubic meters of gas, while the free-gas resources are 100 billion cubic meters.
In an interview, Makeev also confirmed that the Russian state-owned company Zarubezhneft has left the project, without even joining it officially. The information states that for more than two years, Zarubezhneft was trying to agree with Turkmenistan on documents, according to which it was to receive 51 per cent in the project for the development of Block 21.
In September 2012, the Turkmen Ministry of Oil and Gas reported that a presentation of the results of processing and interpretation of seismic data obtained within the contract area Block 21 in the Turkmen sector of the Caspian Sea was held in Ashgabat.
As previously reported by ITERA, investments in the Turkmen project will amount to $6 billion. The production sharing agreement (PSA) between ITERA and Turkmenistan was signed in 2009.