UK to supply equipment for Galkynysh gas field in Turkmenistan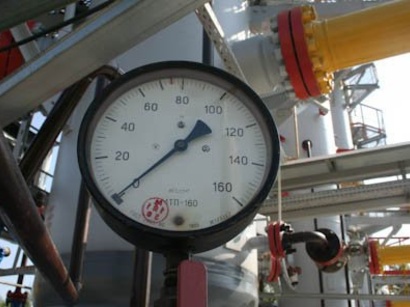 The Turkmengeology State Corporation plans to sign a contract with Tobago Corporation LLP of the UK to purchase a complex of wellhead blowout equipment for production wells to be used in drilling at the Galkynysh gas field, Trend news agency reported referring to an official Turkmen source.
Turkmen President Gurbanguly Berdymukhamedov approved the deal by a special decree.
As the local mass media reported with the reference to Gaffney, Cline & Associates (UK), Galkynysh is the second largest field in the world with its reserves of 26.2 trillion cubic meters. According to specialists, the field has a total area of 1800 square kilometres.
In December 2009, the Turkmengas State Concern signed contracts on service conditions for the implementation of a range of work with companies such as Gulf Oil & Gas Fze, Petrofac International LLC (UAE), CNPC Chuanging Drilling Engineering Company (PRC) and a consortium of LG International Corp and Hyundai Engineering (South Korea).
At present work is underway on drilling new operational and exploration wells and construction of tank gas facilities, as well as systems engineering and technical communications at this giant field.
Emphasising the relevance of rapidly putting new major hydrocarbon fields into commercial operation that have opened in the country in recent years, the Turkmen leader said this is due to the strategic plans of Turkmenistan on the steady increase of volumes of Turkmen energy resource supplies to world markets.
In 2013 Turkmenistan plans to commission the Galkynysh field where capacities will be created to produce 30 billion cubic meters of tank gas a year.
During the first phase of Galkynysh's development project, drilling of production wells as well as construction of modern plants for the desulphurisation of natural gas and production of high quality tank gas is underway.
The second phase of the Galkynysh field's development will also start in 2013.