27 December 2012 12:37 (UTC+04:00)
966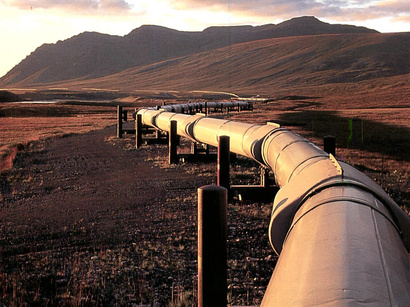 About 4 billion tons of gas will be transported via the South Caucasus Pipeline, a section of the Baku-Tbilisi-Erzurum (BTE) pipeline crossing Azerbaijan and Georgia, by the end of the year, a source in oil and gas market told Trend news agency on Wednesday.
According to the source, about 3.2 billion cubic meters of the total volume of gas to be transported through the pipeline will account for Turkey.
"700 million cubic meters of the total volume will be supplied to Georgia, while the remaining 100.2 million cubic meters will be sent to pumping stations of the Baku-Tbilisi-Ceyhan oil pipeline," the source said.
In January-November, the South Caucasus Pipeline transported 3.6 billion cubic meters of gas compared to 4.1 billion in January-November 2011.
The gas produced from the Shah Deniz field in the Azerbaijani sector of the Caspian Sea is transported via the pipeline. The gas is supplied to Georgia and Turkey. Azerbaijan is also a buyer of the gas.
Related News