25 April 2020 13:00 (UTC+04:00)
2 064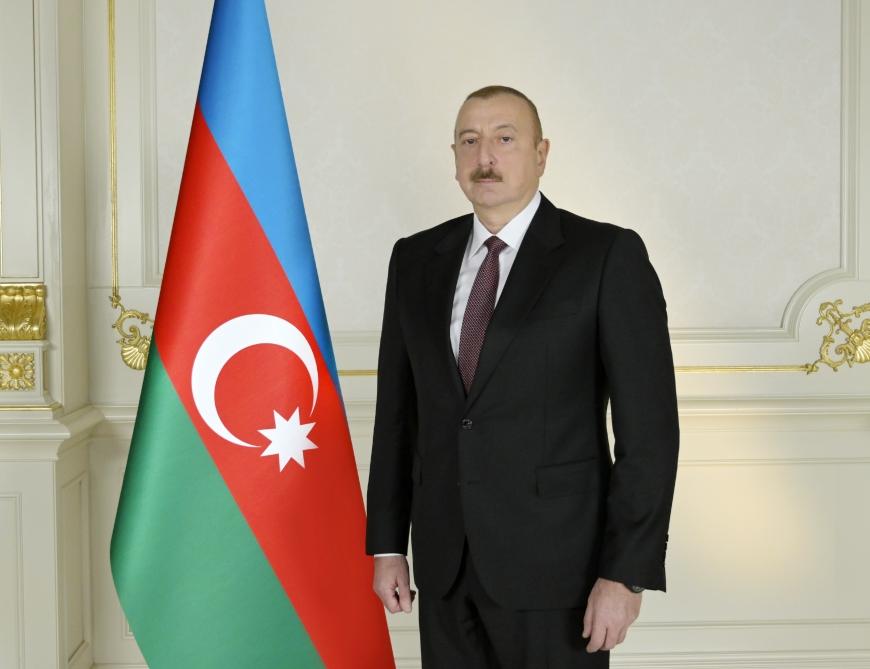 By Ofeliya Afandiyeva
Production of the first gas from the Absheron field in the Azerbaijani sector of the Caspian will begin in 2021, Azerbaijani President Ilham Aliyev said on April 24.
Adressing the inauguration ceremony of the main gas pipeline laid from Aghdara village of Khizi district to Sumgayit city, Aliyev said: "Natural gas will remain one of our main energy sources for many years to come. Therefore, large gas projects implemented in our country today pursue this goal. The launch of the Shah Deniz-2 project and the large-scale production of natural gas from the Absheron field next year will continue to ensure our gas potential."
Absheron field's reserves are estimated at 350 billion cubic meters of gas and 45 million tons of condensate.
It should be noted that on November 21, 2016, SOCAR (State Oil Company of Azerbaijan Republic) and French multinational integrated oil and gas company Total S.A signed an agreement on determining the main contractual and commercial conditions for the first stage of the development of the Absheron gas condensate field.
Currently, the project participants are SOCAR (50 percent) and Total (50 percent- operator). The contract is signed for a period of 30 years. The contract area is 747 square meters km.
The field is being developed by JOCAP (Joint Operating Company of Absheron Petroleum), a joint venture between SOCAR and Total. The drilling was carried out by SOCAR's CDC (Caspian Drilling Company).
In 2019, SOCAR and Total completed drilling of the ABD-001 production and appraisal well with a depth of 7411 meters at the Absheron field. Drilling began in May 2018 using the Heydar Aliyev semi-submersible floating drilling rig.
At the peak of the project, about 5 billion cubic meters of gas per year can be produced. All gas produced in the framework of the first stage will be directed to the domestic market of Azerbaijan. Also, the field will produce about 10,000 barrels of condensate daily.
Absheron field is located in the Azerbaijani sector of the Caspian Sea, southeast of Baku: 100 km from Baku at a depth of 500 meters. The Absheron field is one of the largest gas and condensate fields in Azerbaijan, as well as the largest discovery by Total in the last 10 years. The development of the field will make an important contribution meet Azerbaijan's growing domestic demand for natural gas and increase export revenues.
Furthermore, French company Total, founded in 1924 and is one of the seven "Supermajor" oil companies in the world and its businesses cover the entire oil and gas chain.
---
Related News