23 May 2019 16:41 (UTC+04:00)
3 683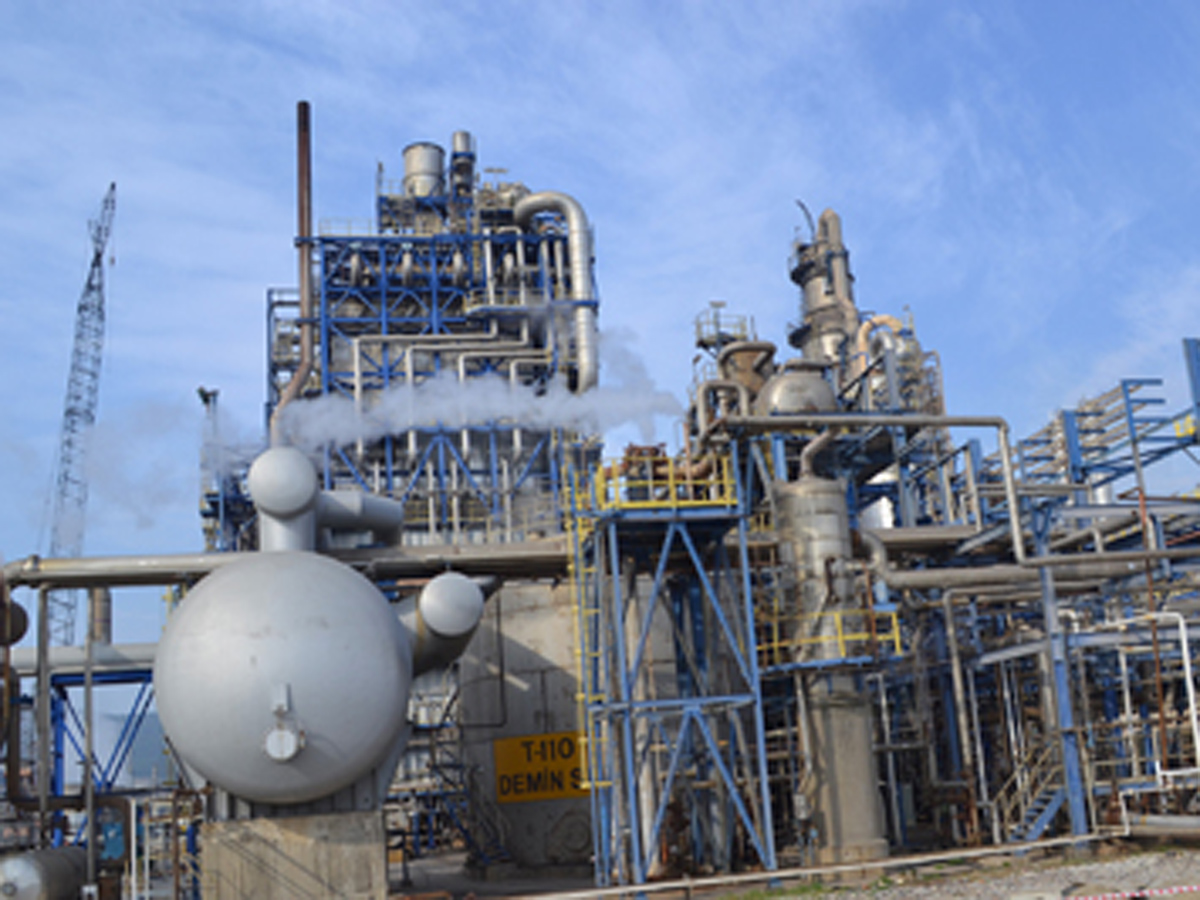 By Leman Mammadova
Azerbaijan state oil company SOCAR intends to considerably increase oil refining production to fully meet local and foreign demands after the modernization of Baku Oil Refinery.
The Heydar Aliyev Baku Oil Refinery plans to import 110,000 tons of AI-92 gasoline in October this year, Davud Mammadov, SOCAR Vice President told Reuters.
The reason for this is that the refinery owned by SOCAR will halt production starting from October 1. Azerikimya Production Association will also halt production for 40 days on the same day, according to Mammadov.
"The purchases [of AI-92 gasoline] will likely be made from Russia and Turkmenistan, although it will depend on prices, and accordingly some other options may be considered," he said.
In his words, at present, Baku Oil Refinery and Azerikimya fully meet the country's needs for oil refining and petrochemical products.
Mammadov also noted that SOCAR plans to complete the modernization of the plant until 2021 and launch a new oil refining line at the plant, which will increase oil refining from 6 million to 7.5 million tons per year in 2023-2024.
He further added that by this time, Azerbaijan intends to increase condensate production at the Absheron, Umid, Babek and other fields, which will increase the burden on refineries.
He went on to note that Azerbaijan mainly exported two types of petroleum products - liquefied petroleum gas and diesel fuel.
"Azerbaijan plans to sell about 11,000 tons of liquefied petroleum gas and up to 400,000 tons of diesel fuel on the world market in 2019. Of this amount, 8,000 tons of liquefied petroleum gas and 200,000 tons of diesel fuel have already been exported," Mammadov said.
SOCAR vice president said that the countries of the Black and Mediterranean Seas are the main purchasers of diesel fuel, noting that liquefied petroleum gas was supplied to Georgia and Afghanistan.
"Liquefied petroleum gas was delivered to Afghanistan by ferry across the Caspian Sea through Turkmenistan, as well as by road via Iran. Azerbaijan does not sell oil products to Iran, since Iran is self-sufficient in this segment," he added.
Moreover, Mammadov underlined that SOCAR will increase the production of polypropylene and polyethylene at its new enterprise SOCAR Polymer this year, bringing the total volume to 100,000 tons.
In his words, the commissioning works at the polypropylene production plant have been completed, and about 55,000 tons of polypropylene have already been produced there.
"Commissioning of high-density polyethylene production line is about completion," he added.
The vice president stressed that SOCAR Polymer targeted the markets of Russia, Turkey, Eastern Europe and China.
The state oil company SOCAR is one of the world's 50 largest oil companies. SOCAR's mission is to ensure the energy security of the country. Established in 1992, SOCAR aimed at manage Azerbaijan's oil resources on the basis of a single state policy, to improve the management structure of the oil industry and to ensure the development of fuel and energy complex.
Three production divisions, one oil refinery and one gas processing plant, a deep water platform fabrication yard, two trusts, one institution, and 23 subdivisions are operating as corporate entities under SOCAR. The company has a significant position in a number of regional and international energy projects.
Currently, SOCAR is the only producer of oil products in the country, and also operates more than 370 filling stations in Switzerland, Georgia, Romania and Ukraine.
Heydar Aliyev Oil Refinery was established in July 1953. The combined atmospheric vacuum plant is the major plant at the refinery and has a capacity of 6 million tons of crude oil. The refinery was installed with major equipment including ED-AV-6 unit (1976), a catalytic reforming unit (1980), a gradual coking unit (1986), and a catalytic cracker (1993).
The modernization of the Heydar Aliyev Baku Oil Refinery is underway and expected to be completed in 2021. When completed, the modernization will enable the refinery to process 7.5 million metric tons per annum of crude oil blended from local sources, including heavier Neft Dashlari and lighter Surakhani and Shirvan crude oils. It will efficiently produce Euro 5 gasoline and diesel, jet fuel and asphalt.
The cost of modernization of the Heydar Aliyev Oil Refinery is estimated at around $2.2 billion.
The modernization program will help SOCAR remain among the most advanced refiners in the region, further improving the environment protection and the quality of life in Azerbaijan.
---
Leman Mammadova is AzerNews' staff journalist, follow her on Twitter: @leman_888
Follow us on Twitter @AzerNewsAz
Related News