MP says SGC to strengthen Azerbaijan-Europe ties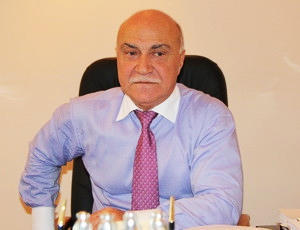 By Laman Ismayilova
The Southern Gas Corridor (SGC) project will significantly strengthen ties between Azerbaijan and Europe, believes Valeh Alasgarov, Vice-Speaker of the Azerbaijani Parliament.
"This project is very important for both Europe and Azerbaijan. This is a new source of gas for Europe and a new way both for Azerbaijani gas and gas of other Caspian countries," Alasgarov said while talking to Trend.
"Naturally, this project will significantly strengthen both economic and political relations of Azerbaijan with European countries."
The Southern Gas Corridor envisages transportation of 10 billion cubic meters of Azerbaijani gas from the Caspian region to Europe via Georgia and Turkey.
The gas will be exported through expansion of the South Caucasus Pipeline and the construction of the Trans Anatolian Natural Gas Pipeline and the Trans Adriatic Pipeline.
Alasgarov added that the project will also boost Azerbaijan's significance as a transit country.
"This project will allow transporting to Europe not only Azerbaijani gas," he said, mentioning that the SGC will also allow Azerbaijan to become a transit country for transportation of Turkmen and Iranian gas.
This will additionally increase the economic and political weight of Azerbaijan in the world, added Alasgarov.
Currently, the implementation of one of the main segments of the Southern Gas Corridor – Trans-Anatolian Pipeline – is complete by roughly 65 percent. Another segment, which is called South-Caucasus pipeline is close to 80 percent. And implementation the Trans-Adriatic Pipeline, which is called TAP, is around 34-35 percent. The development of the Shahdeniz Gas field, which is the biggest or one of the biggest fields in the world, is already 90 percent done. The goal is to deliver first new gas from Azerbaijan to the markets next year, and complete this project by 2020.
First gas deliveries to Europe planned in 2020. The cost of the work on all elements of the Southern Gas Corridor is estimated at almost $40 billion.
---
Follow us on Twitter @AzerNewsAz