UN Forum in Baku proves Azerbaijan's willingness to preserve peace in world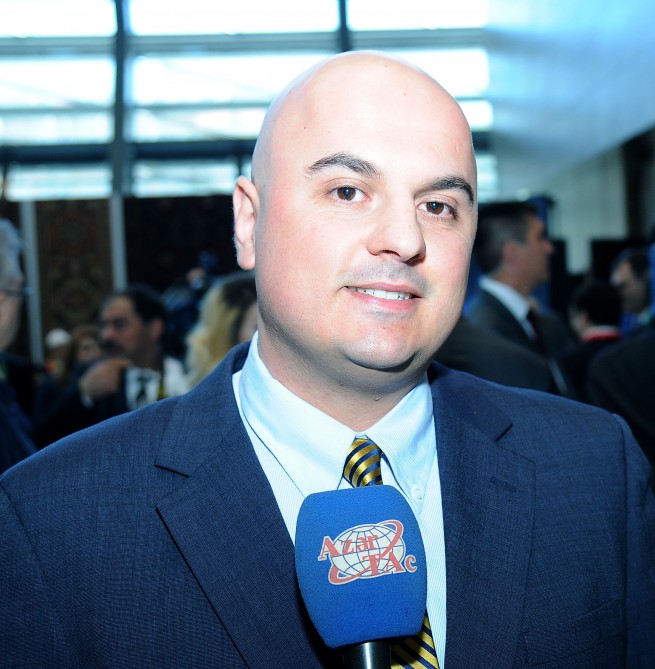 The 7th Global Forum of the United Nations Alliance of Civilizations is a testimony of Azerbaijan's willingness to preserve peace and prosperity in the world.
Peter Tase, an international programs assistant for the International Federation of Engineering Education Societies (IFEES), made the remark in Baku on April 25, adding that the summit is the most important global summit that has been held in Azerbaijan.
This summit shows once again the leadership of President Ilham Aliyev, his determination to peace, prosperity and also fostering friendship and cooperation in the world, Azertac quoted Tase as saying.
He said that the Forum was the perfect venue to promote peace, stability, economic development and dialogue among the civilizations.
"It is the perfect time once again to emphasize the importance of the territorial integrity and sovereignty of Azerbaijan, and to show the world the suffering that the Azerbaijani nation has endured for two decades.
We should remind the international community that Azerbaijan is the number one country for the number of IDPs per capita. The world should know that coexistence, peace, stability and the fact that disagreements can be solved with the peaceful ways. Armenia tries to export chaos and violence abroad. Armenia has violated the international law, peace and stability in the region. The international community should take much more stronger stand and position to preserve the territorial integrity and sovereignty of Azerbaijan based on international law. Nagorno-Karabakh is Azerbaijani land. Nakhchivan is also suffering because of isolation. There are constant provocations in Ordubad and other provinces of Nakhchivan," Pter Tase stressed.
Armenia captured 20 percent of Azerbaijan's internationally recognized territories as a result of 1992-94 war. The 1994 ceasefire agreement was followed by peace negotiations and signing of another agreement on truce in 1995.
However, Armenia has not yet implemented four UN Security Council resolutions on withdrawal of its armed forces from the Nagorno-Karabakh and the surrounding districts.
---
Follow us on Twitter @AzerNewsAz