Nagorno-Karabakh conflict in focus of world powers, NATO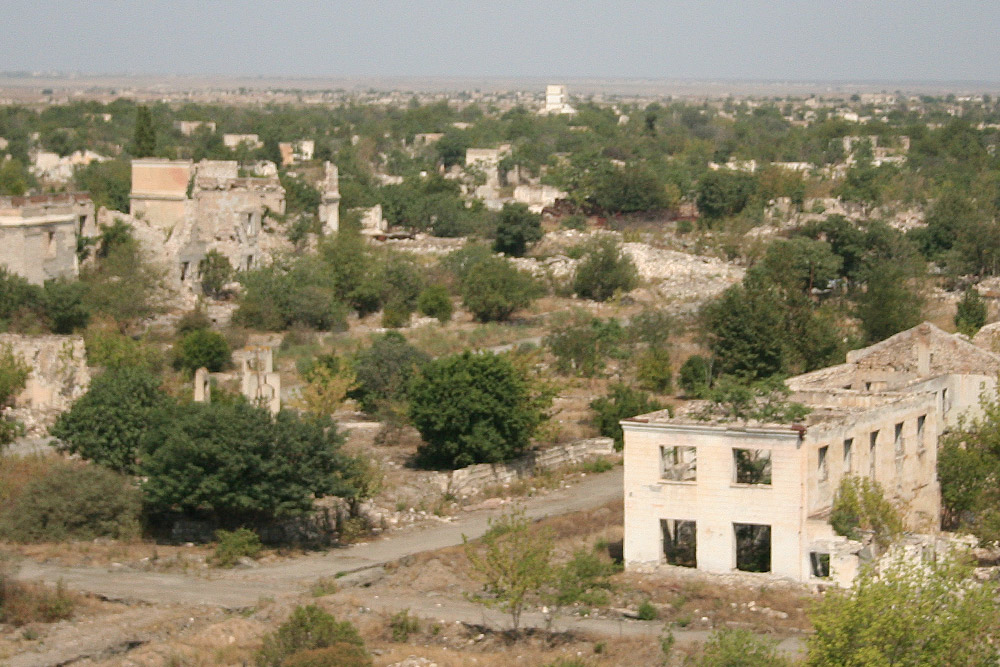 By Nazrin Gadimova
The U.S. continues to support the UN process in resolving Armenia–Azerbaijan Nagorno-Karabakh conflict and still believes that is the best way forward.
John Kirby, the spokesperson for the U.S. State Department, made the remark as part of a briefing held on April 21.
"Our [OSCE] Minsk group co-chair, Ambassador [James] Warlick, visited the region with his Russian and French counterparts, making it clear that we want to see a return to negotiations and settlement immediately," Kirby said, commenting on the recent developments on the contact line of troops between the Armenian and Azerbaijani armies.
The U.S. remains firmly committed, again, through the UN, to working with the sides to reach a lasting peace, the spokesperson concluded.
NATO excepts military solution of the long-lasting conflict
Nagorno-Karabakh conflict urgently requires de-escalation and diplomatic progress under the auspices of the OSCE Minsk Group co-chair.
Alexander Vershbow, NATO Deputy Secretary General, wrote in his Twitter account on April 21.
Earlier, Azerbaijan has informed William Lahue, the head of the NATO Liaison Office to South Caucasus, about massive damages caused to the residents of the Azerbaijani villages adjacent to the front-line area. Lahue has also been presented material reflecting the reality of recent incidents and the facts proving Armenian disinformation.
Armenia, which launched military campaign against Azerbaijan on April 2, has not yet implemented four UN Security Council resolutions on withdrawal of its armed forces from the Nagorno-Karabakh and the surrounding districts.
As a result of the ensuing war emerged on the background of the Soviet breakup in early 1990s, the Armenian military units occupied 20 percent of Azerbaijan's internationally recognized territories. The 1994 ceasefire agreement was followed by peace negotiations and signing of another agreement on truce in 1995.
Moscow sees 1994 and 1995 agreements as basis for settlement of the crisis
Russia, the main negotiator to the conflict and the co-chairing country of the OSCE MG, considers two ceasefire agreements signed between Azerbaijan and Armenia in 1994 and 1995 as the foundation of cessation of hostilities.
"In the context of the development of the situation around Nagorno-Karabakh, the Russian side firmly believes that the ceasefire agreement reached in 1994, as well as the agreement on strengthening the ceasefire adopted in 1995 have no time limitations and still form the basis of the armistice in the conflict zone," the Russian Foreign Ministry said on April 21.
Currently, Russian Foreign Minister Sergey Lavrov is on visit to Yerevan to discuss tense situation in Nagorno-Karabakh. Russia as an international mediator is ready to render all possible assistance to the parties of the Armenia-Azerbaijan conflict, the foreign ministry stressed.
--
Nazrin Gadimova is AzerNews' staff journalist, follow her on Twitter: @NazrinGadimova
Follow us on Twitter @AzerNewsAz