Parliament holds extraordinary session, amends Criminal Code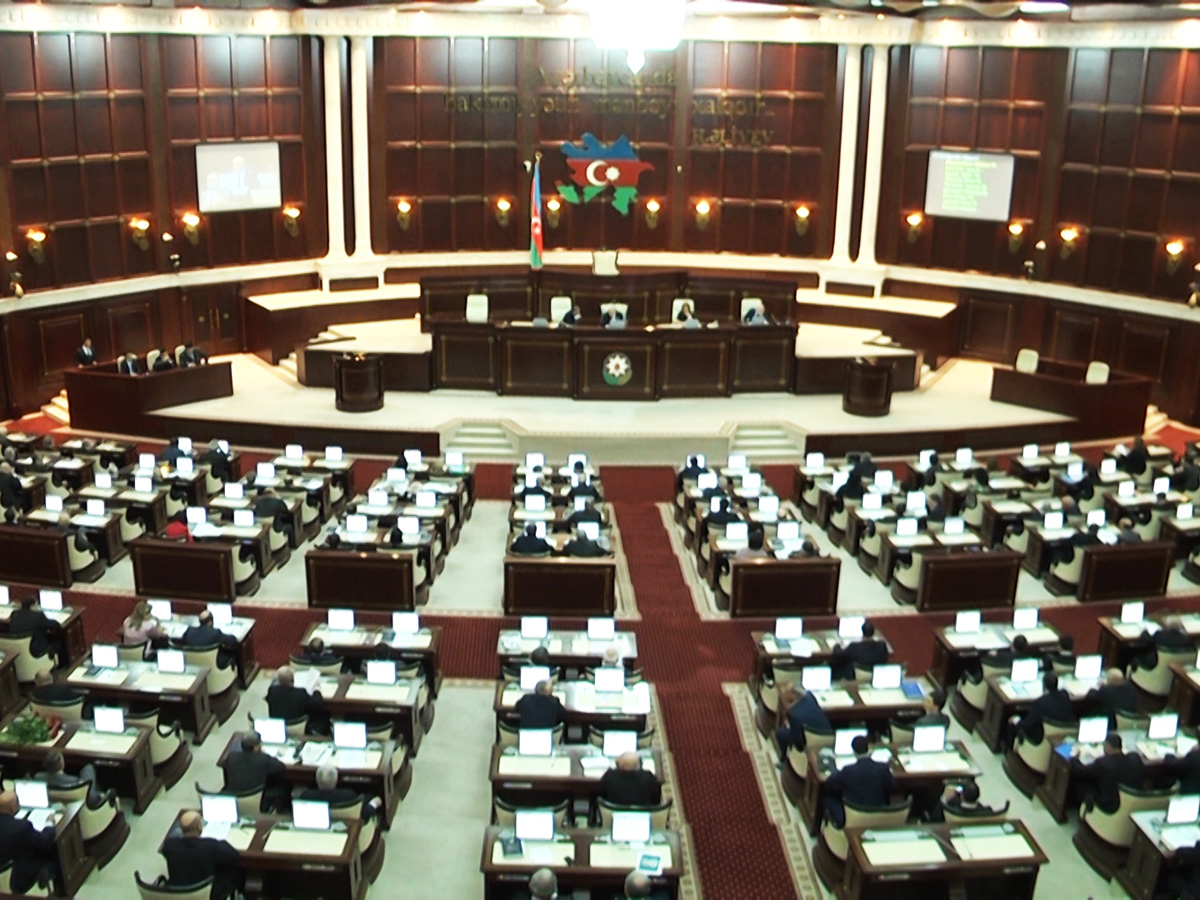 By Aynur Karimova
Azerbaijan's Parliament held an extraordinary session on March 18, during which the members of the country's supreme legislative body discussed amendments to the law On Physical Protection of the Nuclear Material, as well as a bill on amendments to the Criminal Code.
The MPs adopted amendments to the Criminal Code, which envisions ban of beer wholesale for cash in Azerbaijan.
In accordance with the amendments, along with the tobacco, the wholesale price of the beer will be paid only through bank or through payment cards.
Thus, excluding retail sale of beer and tobacco products, a fine in the amount from 1,000 manats ($626) to 2,000 manats ($1,252), or correctional labor for up to one year, or imprisonment for up to one year is envisaged for the sale of a large batch of products (goods) for cash subject to labeling with excise stamps, or for purchase of a large batch of such products (goods) for cash with the purpose of their sale.
Later, Parliament's Deputy Chairman Ziyafat Asgarov proposed to ratify the amendments to the Convention on the Physical Protection of Nuclear Material.
The Convention was signed in March, 1980. It is the only international legally binding undertaking in the area of physical protection of nuclear material. The document establishes measures related to the prevention, detection and punishment of offenses relating to nuclear material.
A Diplomatic Conference in July 2005 was convened to amend the Convention and strengthen its provisions. The amended Convention makes it legally binding for states parties to protect nuclear facilities and material in peaceful domestic use, storage as well as transport.
It also provides for expanded cooperation between and among States regarding rapid measures to locate and recover stolen or smuggled nuclear material, mitigate any radiological consequences of sabotage, and prevent and combat related offences.
The amendments will take effect once they have been ratified by two-thirds of the States Parties of the Convention.
In his remarks, MP Azay Guliyev reminded that the U.S. will host the international nuclear summit in coming days.
"As you know, Azerbaijani President Ilham Aliyev is invited to this summit by U.S. President Barack Obama. I think that ratification of the amendments to this Convention will be our country's contribution to this summit," he added.
After discussions, MPs approved the amendments to the Convention on the Physical Protection of Nuclear Material.
--
Aynur Karimova is AzerNews' staff journalist, follow her on Twitter: @Aynur_Karimova
Follow us on Twitter @AzerNewsAz