CEC urges political parties to submit financial report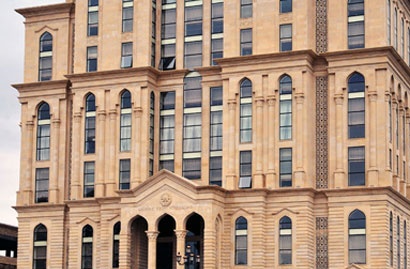 By Aynur Karimova
The Central Election Commission of Azerbaijan has urged political parties to be more responsible and timely submit required financial reports.
Natig Mammadov, Deputy Chairman of the CEC has today announced that 14 political parties have delivered their financial reports to the CEC, while the remained parties failed to submit the reports.
Currently, over 40 political parties operate in Azerbaijan with a population of over 9.6 million people.
Speaking about the reasons behind this, Mammadov said that some parties do it deliberately. Other reasons may be that they do not actually have an opportunity to present the report, or the seat of the party chairman is vacant [in this case, the party can not deliver a report], he added.
He warned that the CEC will take relevant measures against such parties in accordance with the law.
"But, regardless of the reasons, if a political party does not provide a financial report or do not report at the appropriate level and in a timely manner, we are planning to resort to the measures envisaged in the law. Appropriate steps will be taken for each violation. In this case, there is a possibility of appealing to the Justice Ministry, imposition of sanctions and others," he stated.
In February, Azerbaijan's Parliamentary Committee on public associations and religious structures presented amendments to the law "On political parties." Under the amendments, political parties financed and not financed from the state budget should submit a report on their activities.
Addressing the plenary session on February 1, Committee Chairman Siyavush Novruzov said that such a decision was taken to ensure the transparency.
--
Aynur Karimova is AzerNews' staff journalist, follow her on Twitter: @Aynur_Karimova
Follow us on Twitter @AzerNewsAz