OSCE ODIHR keen to open new page in ties with Baku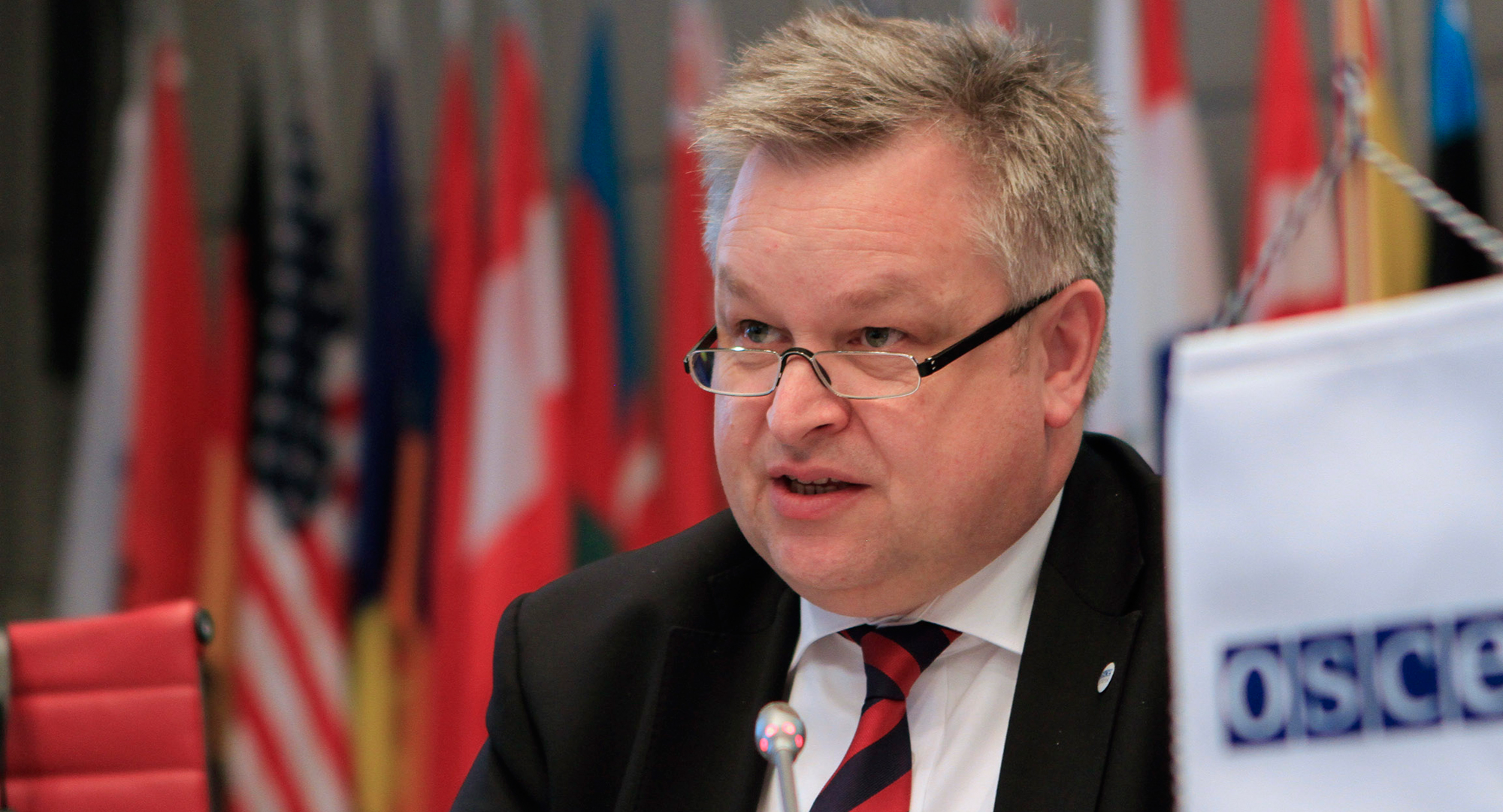 By Aynur Karimova
The OSCE Office for Democratic Institutions and Human Rights seems to open up new page in the relations with Azerbaijan, which saw definite disagreements lately.
Director of the OSCE ODIHR Michael Georg Link's recent statement stands for revitalizing the organization's ties Azerbaijan, which were considerably soured due to the suspension of the activities of the OSCE Project Coordinator in Baku in June 2015 and the refusal of the organization to send an observation mission to Azerbaijan to monitor the November 2015 parliamentary elections in the country.
He said during the discussion at the German Society for Foreign Policy that Azerbaijan is an especially important partner for the OSCE ODIHR, Vestnik Kavkaza reported.
Relations between the OSCE ODIHR and Azerbaijan may considerably progress as the organization eyes to continue dialogue and constructive cooperation with the country.
Commenting on the organization's decision not to monitor November 1 parliamentary election in Azerbaijan, Link expressed regret that he could not observe this election.
"Of course we are sorry that we couldn't observe the parliamentary elections in Azerbaijan last year," he said. "If the number of observers turns out to be smaller than our methodology requires, we cannot guarantee the correctness of our assessment of the monitoring results. However, we are open for a discussion on the issue."
OSCE ODIHR also plans to suggest new joint projects to Azerbaijan.
"Our cooperation will continue, notwithstanding the fact that we didn't observe the elections last year," the diplomat said.
Azerbaijan joined the OSCE in 1992, soon after signing the Helsinki Final Act, the Charter of Paris and the Charter for European Security - the main instruments of the organization.
Azerbaijan and the OSCE are cooperating in combating terrorism, promoting religious tolerance in Azerbaijan, and improving cooperation between governmental institutions and civil society organizations in the fields of combating human trafficking and domestic violence, while supporting good governance projects.
Azerbaijan is also cooperating with the OSCE in the field of democratization and in this regard, the organization regularly observes elections in Azerbaijan.
The organization is interested in elevation of cooperation with Azerbaijan to a new level in the spirit of constructiveness and understanding.
--
Aynur Karimova is AzerNews' staff journalist, follow her on Twitter: @Aynur_Karimova
Follow us on Twitter @AzerNewsAz