President Aliyev invited to Nuclear Security Summit in Washington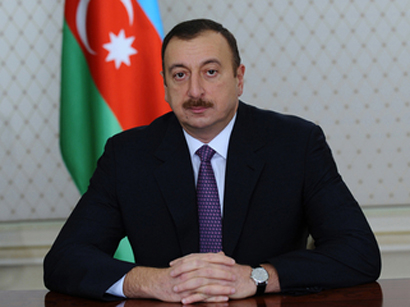 By Sara Rajabova
U.S. President Barack Obama has invited Azerbaijani President Ilham Aliyev to attend 4th Nuclear Security Summit in Washington, D.C. in March 2016.
Novruz Mammadov, deputy head of Azerbaijani presidential administration and chief of the administration's foreign relations department made such an announcement on his Twitter page on January 6.
Mammadov said President Obama sent a letter to the Azerbaijani leader on December 3.
The U.S. president in particular noted that Azerbaijan has demonstrated steadfast support of the global nuclear security architecture. He also expressed hope that Azerbaijan will continue to prioritize efforts to interdict nuclear and radiological materials.
Recently, U.S. State Department Secretary John Kerry has praised Azerbaijan's role in the withdrawal of Iran's uranium to Russia, saying "Azerbaijan played a role in facilitating the shipment."
Iran has shipped its stockpile of low-enriched uranium to Russia as a key step in fulfilling its commitments under the landmark nuclear deal reached with six world powers in July in Vienna.
The nuclear security summit will be held in Washington, from March 31 to April 1, 2016. The first Nuclear Security Summit was held in Washington in 2010, the second - in Seoul in 2012, the third - in The Hague in 2014.
The Summit will continue discussion on the evolving threat and highlight steps that can be taken together to minimize the use of highly-enriched uranium, secure vulnerable materials, counter nuclear smuggling and deter, detect, and disrupt attempts at nuclear terrorism.
--
Sara Rajabova is AzerNews' staff journalist, follow her on Twitter: @SaraRajabova

Follow us on Twitter @AzerNewsAz