Azerbaijan plans to license apps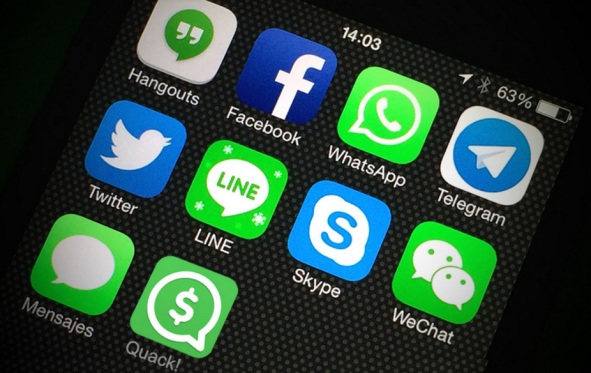 By Nigar Orujova
There are no restrictions in Azerbaijan on services rendered by social networks like Skype, Facebook and WhatsApp, said Communication and High Technology Minister Ali Abbasov, adding that their services should be licensed.
"Some of telecommunications services, operating in Azerbaijan, are licensed. We believe that the services of Skype, Facebook, and WhatsApp also need to be licensed," he said. "The process will not create problems for users. Contracts will be signed between the companies and regulatory authorities."
In Azerbaijan, a country where the mobile phone penetration rate stands at 112 percent – often with many citizens carrying several devices – social networks and applications such as WhatsApp, Skype, Viber, and Telegram are popular among all ages.
Facebook remains the most visited website in Azerbaijan, and even the elderly now communicate via WhatsApp and Skype with their grandchildren.
While this trend harms the interests of the mobile operators, the Communications and High Technologies Ministry earlier assured users that it does not intend to limit the operation of internet messengers in Azerbaijan.
Azerbaijan is one of the few countries where the Internet is free and anyone can provide services to connect to the network without having to obtain a license for it. There are over 40 internet service providers in Azerbaijan today.
The Ministry said that as the issue of access to telecommunications services is not reflected in the legislation of the country, Azerbaijan does not provide legal regulation for specific applications such as Skype, WhatsApp, and Viber.
"However, there are general provisions, such as the provision of IP-telephony services, 3G, international communication and so on, which require licensing," the ministry said.
Expert on strategic decisions at Microsoft Azerbaijan Gachay Mirzayev said the operation of the Skype Internet telephony service would stop only if it were completely blocked in Azerbaijan.
He said blocking Skype could be a technically cumbersome affair due to service work on conventional Internet ports (80 and 442), which are used by Internet browsers.
"Thus, blocking these ports can actually have a negative impact on the performance of all segments of AzNET. With regard to the licensing of Skype, then, to my knowledge, this practice does not apply anywhere in the world," said Mirzayev.
Today, many companies are trying to make telecommunications services more accessible to end users and minimize their costs, the expert said.
"A good example is that services such as Skype, WhatsApp, Viber and others allow reducing the cost of communication services several times. Compared with the rates for mobile services, communication via these services cost much cheaper. If we talk about their licenses, it will be quite difficult, cumbersome and almost impossible to do, unless going to extreme measures and block access to them," said Mirzayev.
The issue of licensing popular messenger applications was raised in Russia, where mobile operators discussed blocking cheap messengers. However, this attempt failed as Roskomnadzor, the federal executive body responsible for control and supervision of the media, including electronic media and mass communications, has refused to license the popular instant messenger, saying that its legal body is registered in Luxembourg, so regulation of Skype by Russian law is impossible.
Concrete and functional steps to resolve the licensing issue in Azerbaijan have not yet been proposed.
--
Nigar Orujova is AzerNews's staff journalist, follow her on Twitter: @o_nigar
Follow us on Twitter @AzerNewsAz