Israel denies so-called "Armenian genocide"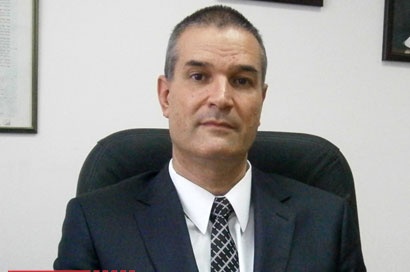 By Sara Rajabova
Israeli ambassador to Baku says his country does not intend to recognize the so-called "Armenian genocide".
Rafael Harpaz was commenting on some Israeli politicians' calls to the government to recognize the so-called "Armenian genocide".
"Israel is a democratic country, everybody has two opinions, not one opinion. The government has a very clear opinion," he told Trend Agency.
He said Israel never recognizes and does not intend to recognize the so-called "Armenian genocide".
"But regarding the government, its policy is very clear and it was earlier stated by foreign minister Avigdor Lieberman," Harpaz said.
He also expressed hope for improvement of relation with Turkey touching upon the unsatisfactory political relations between Tel-Aviv and Ankara.
"There are enough common interests and issues in the world for us to cooperate. I would like to take an example of Turkish Airlines. Turkish Airlines is the biggest foreign airline which is active in Israel. Istanbul is the biggest hub for Israelis. The same goes for tourism, trade which is up. We hope that our political relations with Turkey will improve," he said.
Armenia and the Armenian lobby claim that Turkey's predecessor, the Ottoman Empire has allegedly carried out "genocide" against Armenians living in Anatolia in 1915.
Armenia commemorates the alleged genocide on April 24 each year. The Armenians are going to celebrate the 100th anniversary of the myth in 2015.
Strengthening the efforts to promote the so-called "genocide" in the world, Armenians have achieved a recognition for its empty claim by the parliaments of some countries.
Turkey supports the creation of a joint historical commission to investigate the events of 1915, but Armenia is unwilling to disclose its archives as it fears revealing what the archives may hold.