Azerbaijan, Iran to ink deal on ICT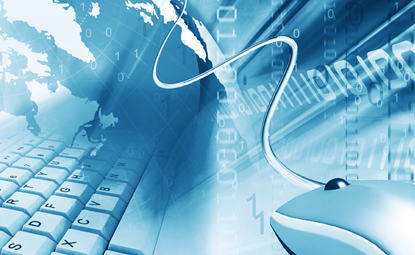 By Nigar Orujova
Azerbaijan and Iran will sign a deal to expand cooperation in information and communication technologies and postal services.
The agreement was reached during a meeting of Azerbaijan's Information and High Technologies Minister Ali Abbasov with his Iranian counterpart Mahmoud Vaezi in Baku.
Abbasov said there is a good capacity for developing bilateral relations in ICT sector.
Vaezi stressed the importance of holding meetings between the Iranian and Azerbaijani presidents for developing bilateral relations. He also praised the two countries' ties in political, economic and humanitarian fields.
The sides reached an agreement in October on launching an Azerbaijani-language TV channel covering Iran's territory, which is the home of nearly 30 million Azerbaijanis.
The two countries agreed on all outstanding issues of frequency resources regulation along the border territories during the visit of an Azerbaijani delegation to Tehran in June.
Cooperation in the field of information and communication technologies will open the Iranian ICT market to Azerbaijani companies. Meanwhile, the Iranian companies will gain access to the Azerbaijani market.
In addition, cooperation between the two countries in the areas of co-production of telecommunications equipment, broadcasting and media, satellite and postal services will also be expanded.
Azerbaijan's Communication and High Technologies Ministry also reported that Azerbaijan and Iran reached a preliminary agreement on cooperation in the field of cybersecurity.

Vaezi said that the cooperation areas offered by Azerbaijan are acceptable for Iran and Tehran is ready to cooperate in all areas of the ICT sector.

He stressed the importance of expanding cooperation in the field of cybersecurity, postal services and providing Iran with opportunities to use the resources of Azerbaijan's telecommunication satellite.

Moreover, Vaezi confirmed his participation in the upcoming ministerial meeting to be held as part of the BakuTel-2014 international exhibition and conference on December 2-5.

He also confirmed that Iranian companies will exhibit their achievements in Iran's national pavilion at the BakuTel, leading specialized exhibition and conference.