Azerbaijan starts Green Marathon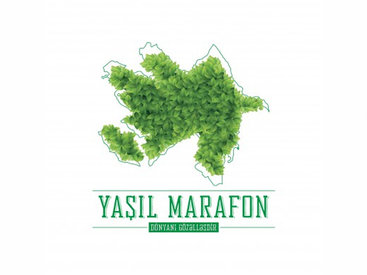 By Amina Nazarli
Each tree is a symbol of peace and international unity. It is a reminder of the fragility of nature and the need to protect it.
These beautiful creatures protect us from the Sun. We hide under them in the rain and feel their smell and hear the sound of their leaves. So, in return, we must do everything to protect this wealth.
Planting of greenery is a very important thing. Everyone should plant a tree during his or her life.
To this end, "Landscaping throughout the country" marathon initiated by Vice President of the Heydar Aliyev Foundation, Founder and Head of IDEA Leyla Aliyeva was launched in Azerbaijan on November 5.
The main goal of this benevolent marathon is to remove threats against green areas and contribute to the protection of the environment by encouraging planting trees.
Planting trees is expected during the next two seasons in November and late March-early April, in accordance to the project.
The web-site www.ideacampaign.az of the Environmental Action IDEA will distribute information about the number of planted trees, their locations in different cities and areas, photos and so on.
This ecological action will provide the country with more than one million trees and executive powers of 76 regions and cities would get involved in it.
Since its establishment, IDEA has attached special importance to the protection and expansion of green areas in our country and has implemented a number of successful projects in this area.
During the past three years, IDEA has already held a massive tree planting campaign by planting more than 3,472,000 trees.