Caspian Summit lays foundation for setting sea status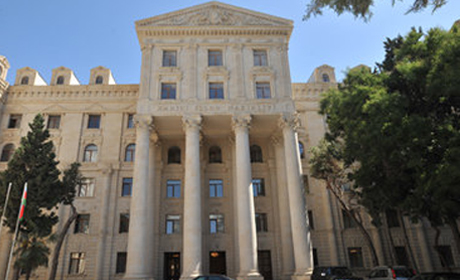 By Nigar Orujova
The Astrakhan Summit of the heads of state of Caspian Sea countries laid the foundation for a new stage of determining the status of the Caspian Sea, Azerbaijan's Deputy Foreign Minister Khalaf Khalafov said on September 30.
The heads of Caspian Sea littoral states came together at the fourth Caspian summit in Astrakhan, Russia on September 29.
He said the agreement on bio resources will provide all five littoral states with more rationally use of these resources.
"The second important factor is the signing of some agreements on cooperation in emergency situations and hydrometeorology adopted during the summit," he said.
Khalafov added that the statement of the heads of state determined the main principles for defining the status of the Caspian Sea.
The summit brought together the heads of all Caspian littoral states - Azerbaijani President Ilham Aliyev, Russian President Vladimir Putin, Iranian President Hassan Rouhani, Kazakh President Nursultan Nazarbayev, and Turkmen President Gurbanguly Berdimuhamedov.
The 'Caspian Five' met to discuss the Caspian Sea's legal status and security of the region. The participants also discussed the development of cooperation in the field of transport and protection of the Caspian Sea ecosystem.
During the summit, the states reached several important agreements on the common use of the Caspian Sea.