20 August 2014 14:38 (UTC+04:00)
2 866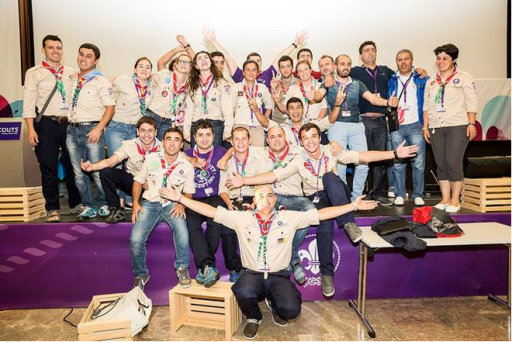 By Nigar Orujova
Azerbaijan will host the 41st World Scout Conference and the 13th World Scout Youth Forum in 2017, the Azerbaijan Scouts Association (ASA) said.
41th World Scout Conference and the 13th World Scout Youth Forum, to be organized by the ASA, will become two significant youth events in the country's history.
The events are expected to involve more than 1,200 participants from 165 countries.
The decision to held these events in Azerbaijan was made by a vote of the representatives of 129 countries participating in the world's largest youth organization - the World Organization of the Scout Movement - at the 40th World Scout Conference held in Slovenia.
Azerbaijani scouts participated in the conference and forum representing the country at the highest level.
An evening of Azerbaijan was organized during the event. The conference participants had an excellent opportunity to get acquainted with the ancient history, culture and traditions of Azerbaijan via a special stand, prepared by representatives of the ASA.
Scout movement, that was founded in 1907, plays a great and irreplaceable role in the history of 20th century. Over the last 100 years, the movement has gathered more than 28 million scouts, girls and boys.
The great contribution of scouting is motivating the young people to create a harmonious world and respect traditions, customs and religions of other nations. It also develops love and tolerance in them for other people and their country and expands their social skills to turn them into responsible citizens and respected personalities.
The Azerbaijan Scouts Association, the national Scouting organization of Azerbaijan, was founded in 1997, and became the 150th member of the World Organization of the Scout Movement in August 2000. The first scout camp in Azerbaijan was organized in the Nabran region.
The ASA plays a great role in educating the new generation. It has more than 1,400 members from all over Azerbaijan. It has implemented and held over 200 projects and events so far.
The association annually organizes scouts camps in Azerbaijan. The last one called "Wonderland 2014 Azerbaijan" was held in southern Lerik region.
The camp gathered together skilful youth from Turkey, Georgia, Moldova, Belarus, Ukraine, Kazakhstan, Kyrgyzstan, Bangladesh, Egypt, Pakistan, Palestine, Tunisia, Kenya, Chad, Tanzania, Southern Africa, Guatemala, Poland, Hungary, Liechtenstein and Australia as well as from different regions of Azerbaijan.
The "Wonderland 2014 Azerbaijan" camp's program included orienteering, climbing, archery, tracking, several social events and competitions, as well as sightseeing in Lerik and Lankaran and studying the unique culture and traditions of the region.
Related News