More Azerbaijani students to study abroad at state's expense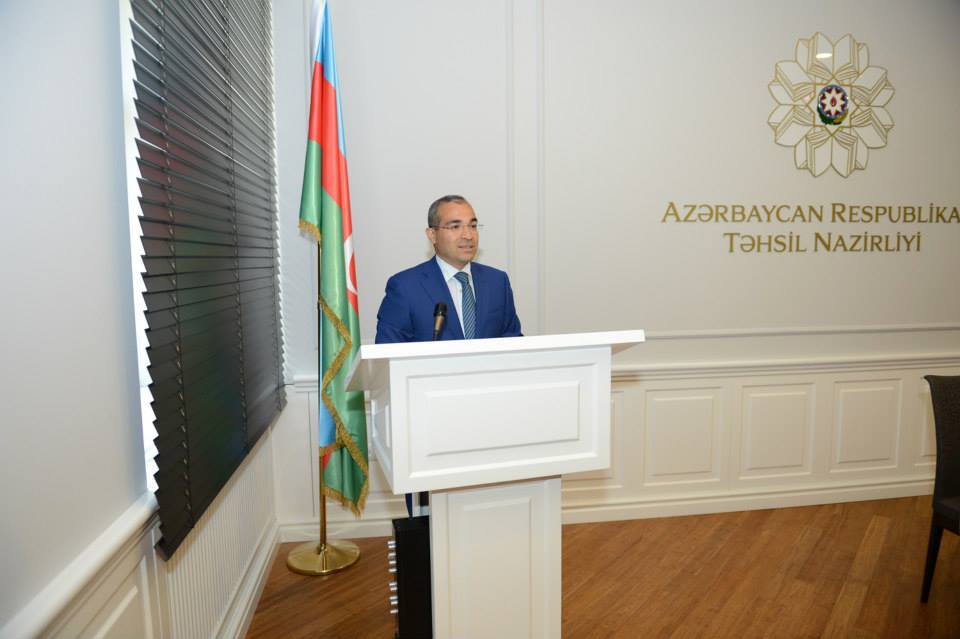 By Jamila Babayeva
Azerbaijan will increase the number of students studying abroad at state's expense.
The news was announced by Education Minister Mikayil Jabbarov at the first meeting with the students whose nominees were approved by the Education Commission under the Azerbaijani President for studying in foreign universities as part of a state program.
"The number of Azerbaijani students studying abroad at state's expense will reach to three thousands In the 2014-2015 academic year. The project would be carried out as part of the state program on education of Azerbaijani youth abroad in 2007-2015," he said.
Jabbarov said a group of students selected by the Education Commission would continue their education in the Great Britain, Turkey, Switzerland, Canada, Germany, Poland, France, USA, Italy, the Russian Federation and other foreign countries on Bachelor, Masters, Doctorate, and PhD degree.
Jabbarov further noted that the mentioned state program is expanding and today every Azerbaijani citizen has a right to use it.
"I am confident that after completing your studying, you will play an important role in the development of our society," he said. "You have proven your competitiveness in a globalizing world by entering foreign universities. But it is not enough for further success in the future. The achievement of the goal requires hard works and efforts. You have to work diligently on yourself to achieve the desired."
Jabbarov went on to say that Azerbaijan is one of the few countries, which implements educational programs covering spending on education, as well as living abroad.
He underlined that one of the main conditions for participation in the state program is high academic performance.
Jabbarov said during studying abroad each student should remain in contact with the Azerbaijani embassies in the respective states.
"Today, Armenia spreads worldwide distorted information about the history, the realities of Azerbaijan, and the Nagorno-Karabakh conflict," he noted. "Each Azerbaijani student studying abroad can contribute to conveying Azerbaijani realities to the world's community."
To date 2,612 students were sent abroad within the state program on education of Azerbaijani youth abroad in 2007-2015. Graduates of this program successfully continue their activities in the private and public sectors.