Airbus Defense and Space, Azercosmos launch low orbit satellite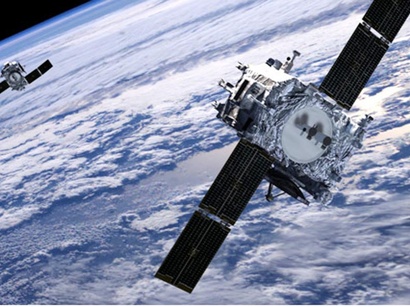 By Nigar Orujova
France's Airbus Defense and Space and Azerbaijan's Space Agency Azercosmos have launched a low orbit satellite, Azerbaijani Communications and High Technologies Minister Ali Abbasov told reporters on July 3.
Abbasov added that Remote Sensing Satellite, SPOT-7 was put into the orbit on June 30, 2014.
"Currently, negotiations are underway on transferring the management of the satellite to Azercosmos," he noted.
Airbus Defense and Space said the project furthermore constitutes an important step in the process of finalizing a strategic cooperation agreement with Azercosmos, which is looking at joint use of satellites and expanding its own capacities in the field of geo-information.
Azercosmos and Airbus Defense and Space (EADS-Astrium) signed an agreement on this project in May, 2014.
Azerbaijan became a member of the space club by launching its own satellite into orbit in February 2013 with the Ariane 5 ECA launcher of French "Arianespace" company. One of the "Arianespace" shareholders is "EADS-Astrium".
Azerspace-1 telecommunication satellite covers Eastern Europe, the Caucasus, Central Asia and North Africa. The second satellite is scheduled to be launched in 2017.
The Airbus Defense and Space is also expected to participate in a tender for the construction of the second telecommunications satellite of Azerbaijan - "Azerspace-2."