7 February 2014 14:40 (UTC+04:00)
1 596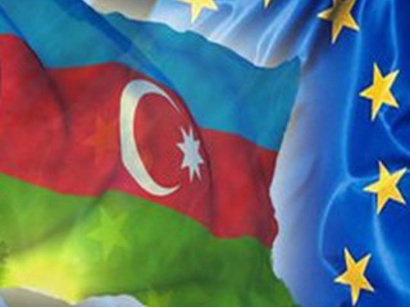 By Nigar Orujova
The European Union-Azerbaijan Subcommittee on Justice, Security, Human Rights and Democracy held a meeting in Brussels, discussing cooperation in the field of human rights within international organizations, in particular at the UN, the OSCE and the Council of Europe.
The meeting also summarized results the fourth session of the subcommittee, which was held on February 3-4.
The first day took stock of the implementation of the EU-Azerbaijan ENP Action Plan in the field of law enforcement, border management, migration and fight against organized crime, while the second day was devoted to assessing cooperation in the field of democracy, good governance and human rights.
The session at expert level was held in a friendly, open and constructive atmosphere, with an exchange on a wide range of issues of mutual interest and concern, as well as discussions on possibilities for further cooperation.
An exchange of views on the human rights situation both in Azerbaijan and in the EU was held on the second day.
The talks focused on a broad range of issues, including the national framework for the protection of human rights, reform of the judiciary, elections and electoral framework, freedom of expression and information, freedom of assembly and association, including the functioning of civil society.
The Azerbaijani Delegation was headed by Deputy Minister of Foreign Affairs Mahmud Mammadguliyev.
The EU and Azerbaijan are maintaining relations under the Partnership and Cooperation Agreement, which was signed in 1996 and came into force in 1999.
Since then the PCA has provided the legal framework for EU-Azerbaijan bilateral relations in the areas of political dialogue, trade, investment, economic, legislative and cultural cooperation.
Azerbaijan is also included in the EU program on "Eastern Partnership" adopted on the initiative of Poland and Sweden and approved at the EU summit in Brussels in 2008.
The goal of the program is the rapprochement between the EU and Azerbaijan, Ukraine, Armenia, Moldova, Georgia, Belarus. The program envisages significant increase in the level of political interaction, large integration of former Soviet republics into EU economy, increasing the volume of financial aid to them and strengthening the energy security.
Related News