11 September 2013 10:50 (UTC+04:00)
920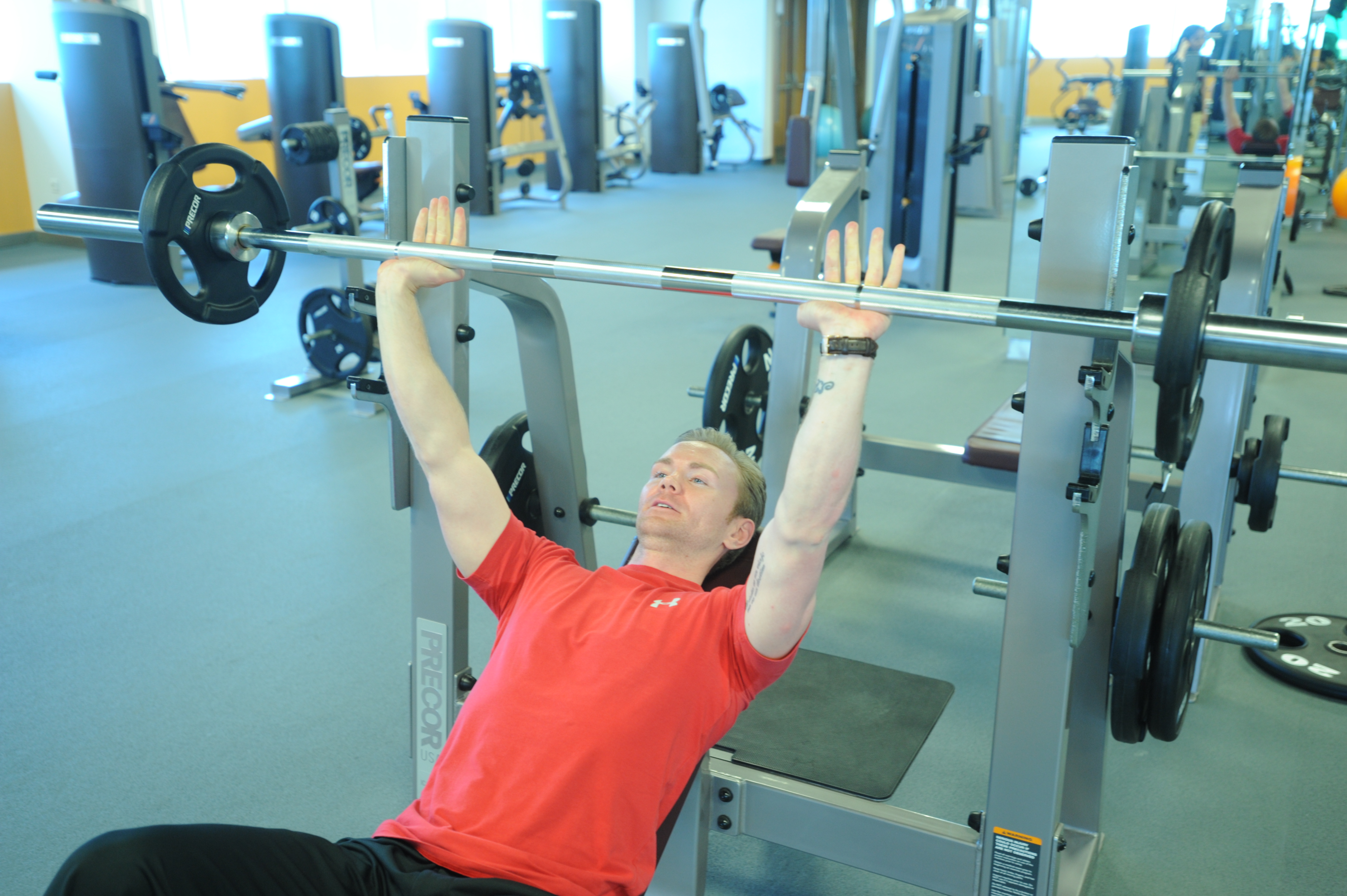 By Scott Fenwick
B.S. /Hons
scottfenwick8@gmail.com
We live in a "more is better" and a "can't get too much of a good thing" world. Although those sayings may hold true for wealth, good health and happiness, it doesn't necessarily work when it comes to weight training and exercise. A more appropriate motto for fitness enthusiasts should be to "focus on quality, not quantity."
In every fitness club there is a select group of fitness enthusiasts that spend hours working out at the gym (some on a daily basis). A typical workout consists of multiple sets and reps of "x" number of exercises. The workout routine uses the same formula:
1.Complete one set of "x" repetitions.
2.Rest.
3.Repeat for "x" sets.
If a workout routine includes just eight exercises it could take a long time to complete (not to mention the warm-up, cool down and any cardiovascular exercise).
Most of us have more important things to do besides spending time at the gym. Spending time with friends, getting important errands done, relaxing at home or having fun would be considered better options. Unfortunately, we know how important physical activity and exercise is to an overall good health and quality of life. The answer? Get the same amount of work done in less time!
10 Tips for Adding Quality to Your Weight Training Workout
The ultimate goal of any resistance training workout is to fully (and safely) exhaust the muscles to a point of "muscular failure". Muscular failure is the point at which a person is unable to complete a repetition due to lack in muscular strength. At this point all the muscle fibers have been "tapped out" and worked to muscular exhaustion. This is the point at which the muscles need to recover and regenerate to better perform when faced with the same challenge at a later time.
To make your weight training workout more effective and efficient (physically and mentally), follow the ten tips below:
1. Focus your physical and mental efforts on each repetition. Think about the muscles you are contracting during each part of the movement. Don't lose focus or get distracted.
2. Complete each repetition slowly
3. Use a full range of motion with each repetition (muscles fully lengthened at the start of the repletion and fully shortened at the peak of the contraction).
4. When the muscle is fully flexed (shortened), finish the movement with a maximal contraction for one second before lowering the weight.
5. Do not use momentum to lift the weight.
6. Pause for 1-2 seconds in between each repetition.
7. Concentrate on the eccentric phase of each repetition (i.e. lowering the weight to the starting position). This phase of any lift traditionally engages more muscle fibers than the concentric phase.
8. Engage your core stabilizing muscles throughout each repetition.
9. Establish a secure foundation (in standing exercises) with your feet flat and secure on the ground, with knees slightly bent at all times.
10. Keep your rest time short in between repetitions, sets and exercises.
By focusing your mental and physical efforts during each repetition of each exercise you can complete the same amount of physical work (or more) in less time and enjoy more free time away from the gym. Be careful. Just because you spent less time physically active in the gym doesn't mean you require less time to recover. You may have completed more overall work (and muscular damage), so the opposite may be the case. The rest and recovery you give yourself are actually more important than your work at the gym if you are looking to achieve long lasting results.
Train effectively. Train with safety in mind. In the end you will reap the rewards of high quality workouts each and every time.
Make it happen
Related News