WHO urges to step up fight against deadly hepatitis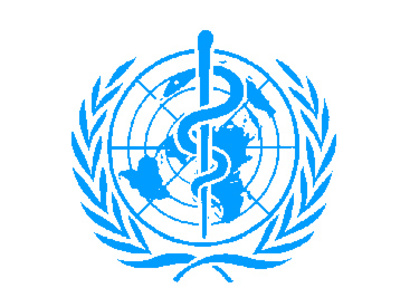 By Sabina Idayatova
Every year, about 1.4 million people experience chronic illness from their infection with hepatitis A, approximately 2 billion suffer from Hepatitis B and around 150 million from Hepatitis C, the United Nations Department of Public Information office in Azerbaijan said.
World Hepatitis Day is marked on July 28 every year. This year's slogan is: "It's closer than you think".
Under the World Hepatitis Day theme WHO is urging governments to strengthen efforts to fight viral hepatitis that kills about one million people every year and an estimated 500 million people experience chronic illness from their infection with hepatitis. It is a major cause of liver cancer and liver cirrhosis.
The campaign focuses on raising public awareness of the different forms of hepatitis: what they are and how they are transmitted; who is at risk; and the various methods of prevention and treatment.
According to the statistics for last year, Hepatitis A was revealed in 1,662 people, while 409 people were diagnosed with Hepatitis B and 293 people with Hepatitis C in Azerbaijan.
According to experts, in 2015, the number of people infected with Hepatitis C will double in the country.
The main sources of infection are considered to be beauty salons, dental and gynecology rooms, etc, i.e. the places which people tend to avoid to visit lately on fears of infection.
There is a risk of contracting the infection during surgeries. Failure to sterilize the equipment and to observe the hygienic rules leads to this dangerous infection.
The likelihood of viral infection for children is high. Toothbrushes, scissors and other commonly used tools can be transmitters of the virus to minors. Therefore, sterile equipment should be used in dangerous areas. The virus is destroyed while simmering at temperatures of 100C°.
Dr Sylvie Briand of WHO's Pandemic and Epidemic Disease Department, says, "The vast majority of people infected with hepatitis are unaware, undiagnosed and untreated. Only by increasing awareness of the different forms of hepatitis and how they can be prevented and treated can we take the first step towards full control of the disease and save thousands of lives."
Given the scale of the epidemic - with 1 in 12 people chronically infected - and recent advances in prevention and treatment, the World Health Assembly adopted a resolution in 2010 calling for a comprehensive approach to the prevention and control of viral hepatitis and designated July 28 as World Hepatitis Day. The Day serves to promote greater understanding of hepatitis as a global public health problem and to stimulate the strengthening of preventive and control measures against infection in countries throughout the world.
There are five main types of viral hepatitis: A, B, C, D, E. Hepatitis A and E are typically caused by ingestion of contaminated food or water. Hepatitis B, C and D are typically caused by contact with contaminated blood or body fluids.
The global burden of disease due to acute hepatitis B and C, and cancer and cirrhosis of the liver, accounts for about 2.7 percent of all deaths. This is expected to increase further in the next two decades.
An estimated 57 percent of liver cirrhosis and 78 percent of primary liver cancer are due to hepatitis B virus (HBV) or hepatitis C virus (HCV) infection.
In total, about 2 billion people have been infected with HBV; about 600,000 people die each year due to the consequences of hepatitis B.
About 150 million people are chronically infected with HCV (about 10 times higher than HIV estimates); more than 350,000 people die each year from hepatitis C-related liver diseases.
Hepatitis B and C cause a high burden of disease in the WHO European Region, especially among key populations. Only 1 in 5 persons exposed to the hepatitis B and C virus develops acute symptoms, but chronic infection is common. Hepatitis B and C each is estimated to affect up to 2 percent of the population in the region (13.3 million people living with chronic hepatitis B, 15 million with chronic hepatitis C); together, they cause over 120,000 deaths per year. Two-thirds of infected persons live in Eastern Europe and Central Asia. Co-infection of HCV and HIV is common, especially among people who inject drugs.
In preparation for this year's World Hepatitis Day, WHO is launching a new global framework to tackle the disease.Raising awareness, together with promoting partnerships and mobilizing resources, constitute the first of the four priorities in WHO's new framework.