German MP: Azerbaijan's territorial integrity should be restored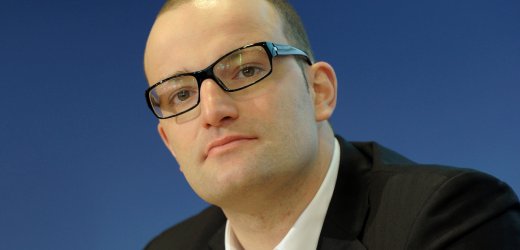 By Sara Rajabova
Germany, in particular within the framework of the European Union, works hard on the resolution of the Nagorno-Karabakh conflict, a member of the Bundestag (German Parliament) from the Christian Democratic Union (CDU) party, and the Parliamentary Committee on Health Jens Spahn said, the European Azerbaijani Society (TEAS) reported.
"In this process, both parties must give up the provocative acts and only in this case, negotiations may continue," Spahn stressed. "The possible opening of the airport in Khojaly by Armenia complicates the negotiation process."
In accordance with the UN resolutions, Nagorno-Karabakh is an integral part of Azerbaijan, he empahsized.
"The relevant UN committees are well informed about the conflict. The UN Security Council in its resolution 822, which was adopted in 1993, demanded the unconditional withdrawal of Armenian armed forces from the Azerbaijani territory. The resolution is still in force and Germany supports it," Spahn noted.
According to him, the future of any state is directly related to the protection of its territorial integrity.
"This truth especially fair with respect to Azerbaijan, part of whose territory has been occupied. The territorial integrity of Azerbaijan should be restored as required by the UN Security Council resolutions. Only in this way the internally displaced persons will be able to return to their homes," German MP underlined.
According to Spahn, 20 years of the diplomatic relations between Azerbaijan and Germany was marked.
"In this regard, the federal government announced that the bilateral cooperation between the two countries will further develop intensively. Azerbaijan is an important partner of Germany in the South Caucasus," he noted.
Also, recently another member of the German Christian Democratic Union party and member of the Bundestag Defense Committee Otte Henning said that the occupation of Azerbaijan's Nagorno-Karabakh territory is a violation of international law and Armenia must put an end to the occupation of Nagorno-Karabakh. According to him, this will enable the internally displaced persons to return back to their homes.
The Nagorno-Karabakh conflict emerged in 1988 when Armenia made territorial claims against Azerbaijan. Since a lengthy war in the early 1990s that displaced over one million Azerbaijanis, Armenian armed forces have occupied over 20 percent of Azerbaijan's internationally recognized territory, including Nagorno-Karabakh and seven adjacent regions.
The UN Security Council's four resolutions on Armenian withdrawal from the Azerbaijani territory have not been enforced to this day.
Russia, France and the U.S. have long been working to broker a solution of the Nagorno-Karabakh conflict through the OSCE Minsk Group, but their efforts have been largely fruitless so far.
Peace talks are underway on the basis of a peace outline proposed by the Minsk Group co-chairs and dubbed the Madrid Principles. The document envisions a return of the territories surrounding Nagorno-Karabakh to Azerbaijani control; determining the final legal status of Nagorno-Karabakh; a corridor linking Armenia to the region; and the right of all internally displaced persons to return home.