Azerspace satellite launches its full commercial operation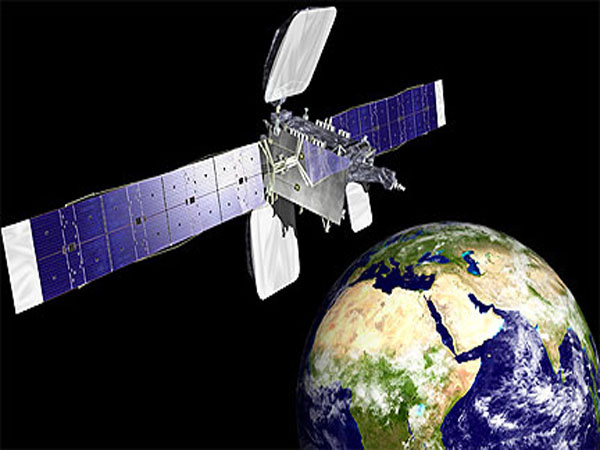 By Nigar Orujova
The first Azerbaijani telecommunications satellite, Azerspace-1, started its full commercial operation on July 16, the Communications and Information Technologies Ministry said.
Launched in February, Azerspace was on trials until March. The test operation period ended in April and since then the satellite has been ready for commercial exploitation.
Azerbaijani space agency Azercosmos completed technical work on the allocation of resources of the satellite to local TV and radio broadcasters in May.
Commercial broadcasting of both local and foreign TV channels and radio stations from the satellite starts in full from July.
Some 20 percent of the satellite's resources will be used for Azerbaijan's needs, and 80 percent will be available for commercial purposes.
Moreover, in order to increase customers' interest and the variety of the viewers' choice, consistent work is carried out to further increase the number of TV channels and expand the geography and language diversity.
First, along with local channels, some 50 TV and radio broadcasters will be aired in English, Russian, Turkish and Persian and thereafter the number of the TV channels will be further increased.
The satellite is controlled by the specialists of Azercosmos from Main Home Ground Satellite Control Center near the capital Baku. An alternative ground control center, located in Nakhchivan, has already started its operation.
According to ICT Minister Ali Abbasov, commissioning of the Ground Satellite Control Center and its development are not slated only for Azerbaijan, and at the same time it is a regional center that can serve other satellites.
Azerspace satellite will offer many advantages to the local TV and radio companies, as well as acceptable conditions for transmission. Special data compression technology will allow TV and radio companies to reduce usage of the satellite's resources and organize packet transmission of the highest quality.
The main factor of quality will be the high level of signal transmission in the satellite's coverage area.
Azercosmos also signed an agreement on the "Launch of transponder capacity of the telecommunication satellite" with ANS Independent Broadcasting and Media Company on July 16.
North African telecommunication operators started using resources of the satellite in May and the Turkish Radio and Television Corporation (TRT) broadcasters may air their programs through Azerspace-1 as well.
The satellite was designed to offer digital broadcasting services, Internet access, data transmission, to create multiservice VSAT networks and provide for governmental communication.
The satellite exploitation term in the orbit will be up to 15 years. The satellite's services will cover Eastern Europe, the Caucasus, Central Asia and North Africa.
The total value of the Azerspace-1 project is about $230 million, including expenses on the construction of ground control stations, staff training, insurance costs and launching. The satellite is expected to fetch $500-600 million to the country's coffers in 15 years.