Azerbaijan to lead UN working group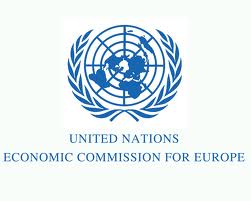 A representative of the Azerbaijani State Committee for Property Affairs was elected chairman of the working group on the real estate governance of the Economic Commission for Europe (UNECE), as well as heading the bureau of the working group.
The state committee reported that the decision was made as a result of voting of the representatives of the commission's 56 member-states during a session of the working group in Bishkek.
The bureau will comprise of the relevant organisations of 11 countries: , incluyding Azerbaijan, Austria, Great Britain, Denmark, Georgia, Ireland, Sweden, Italy, the Netherlands, Greece and Kyrgyzstan.
The commission's activity in 2011-2012 was also evaluated during the session. A report on the work of the bureau was heard. The working group's programme of activity for 2014-2015 was determined.
Azerbaijan joined the working group on UNECE property governance in 2011.