CIS chief: Baku conference is another step in fighting terror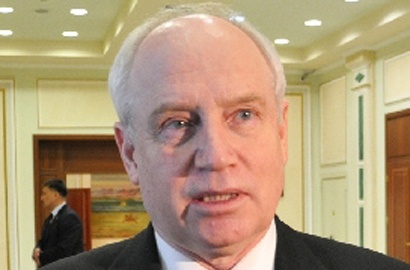 Today, growing terrorism and various forms of extremism causes serious concern in the international community, CIS Executive Secretary Sergei Lebedev said at the International Conference 'Strengthening cooperation in preventing terrorism', in Baku on Monday.
"Terrorism, illicit drug and arms trafficking and religious extremism have become more widespread in the world," he said. "There is such a problem in the CIS."
He said that the CIS, in cooperation with other international organisations, is combating these problems.
"Several decisions were made at the level of the presidents and organisations supporting the international fight against terrorism," he said. "However, it is necessary to create a special legal base and to toughen the legislation in this area."
He stressed that there is hope that the Baku conference will be another step in combating terrorism, by contributing to the joint actions in the field.