Baku considers Pakistan's invitation to join OIC group on Jammu and Kashmir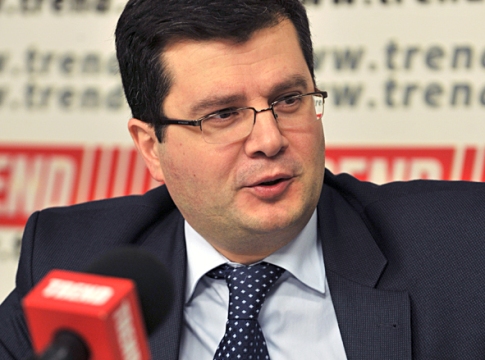 Azerbaijan is considering Pakistan's invitation to join the Organization of Islamic Cooperation's (OIC) Group on Jammu and Kashmir, spokesman for the Foreign Ministry Elman Abdullayev told media at a briefing on Friday.
"Pakistan's Foreign Minister Hina Rabbani Khar recently made this proposal," Abdullayev said.
"Azerbaijan's authority is growing around the world," he said. "The country is turning into a reliable partner. Pakistan's invitation to join this group stipulates the countries' significance attached to Azerbaijan."
Several full-scale wars have occurred between newly formed India and Pakistan since the partition of British India in 1947. These wars occurred from 1947-1948 and from 1965-1971. Many small border conflicts have also occurred. The conflict in Kashmir Kargil in 1999 and ongoing military clashes in Siachen Glacier since 1984 are the most notable.
The cause of two of the three Indo-Pakistani wars was the Kashmir issue.
There are no official borders in Kashmir today. The line of control divides the armies of the two countries.
The Organization of Islamic Cooperation was founded on September 25, 1969 at a Conference of Heads of Muslim Countries in Rabat to ensure Islamic solidarity in social, economic and political spheres, the struggle against colonialism, neo-colonialism and racism and to support the Palestinian Liberation Organization.
The OIC has 57 member countries. "Observer state" status in the organization is held by Bosnia and Herzegovina, the Central African Republic, the Russian Federation and The Moro National Liberation Front of the Philippines and a number of organizations (the UN, the NAM, etc.).
The headquarters of the organization is located in Jeddah, Saudi Arabia.