27 December 2012 17:09 (UTC+04:00)
2 416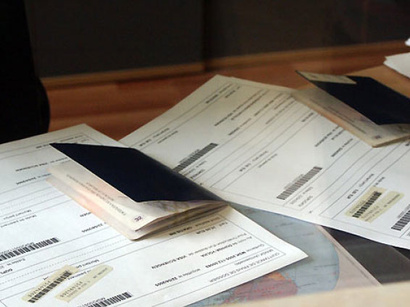 The U.S. Embassy in Azerbaijan starting Thursday, December 27 is implementing new, improved visa application and appointment scheduling procedures, Second Secretary of the U.S. Embassy in Azerbaijan, Consul General Eric Morin said at a press conference, Trend news agency reported.
He presented the new website www.usvisa-info.com for obtaining a visa online. He said that prior to seeking an interview appointment, applicants must pay a fee.
The Consul General went on to say that starting Dec.27, applicants wishing to get an interview appointment should complete the DS-160 application form online. Applicants may schedule an appointment even six months in advance. It is also possible to change the interview date.
Applicants will pay an application fee before scheduling an appointment for a visa interview. Payments can be made either by credit card, or at a defined bank in Azerbaijan.
If making a cash payment, the applicant must pay 128 manat, whilst with a credit card payment the fee will be $160.
In accordance with the new rules, a person wishing to obtain a visa by calling a phone number can provide his credit card information and make payment.
This new appointment system will replace all previous systems for scheduling visa appointments and will apply to all visa applicants.
Applicants can use the new appointment system from December 27. Interviews will be held from January 3, 2013.
The Consular Section of the U.S. Embassy will close regular visa services from December 27, 2012 to January 3, 2013. Limited visa services for emergency travel will be available.