Senior MP says Pakistan backs Azerbaijan's stance on Nagorno-Karabakh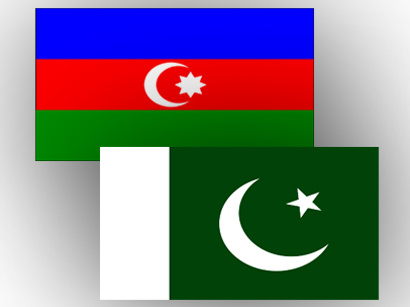 Pakistan supports Azerbaijan's position on Nagorno-Karabakh, because that is an issue of occupation and aggression against the country, Chairman of Pakistani Parliamentary Committee on Kashmir, Maulana Fazl-ur-Rahman told journalists on Thursday.
"There are a number of the UN resolutions on the issue of Nagorno-Karabakh, which approve the position of Azerbaijan, and also Azerbaijan's position is internationally recognized and accepted," he said.
The conflict between the two South Caucasus countries began in 1988 when Armenia made territorial claims against Azerbaijan. Armenian armed forces have occupied 20 per cent of Azerbaijan since 1992, including the Nagorno-Karabakh region and seven surrounding districts.
Azerbaijan and Armenia signed a ceasefire agreement in 1994. The co-chairs of the OSCE Minsk Group - Russia, France and the U.S. - are currently holding peace negotiations.
Fazl-ur-Rahman said that Azerbaijan has always supported Pakistan's position on the issue of Kashmir.
"Azerbaijan has an international position, which is recognized. We think that moral and political support should be provided by Azerbaijan in support of principal position on Kashmir," he said.
He said further that Azerbaijan is a very important country in the Central Asia and Caucasus and is a crossroad of Asia and Europe.
He said Azerbaijan became a different country, which has been transformed, changed, developed almost beyond recognition.
"I saw significant progress and development in Azerbaijan. And I do not feel a stranger here because culture, history, heritage and religion unite us," he added.