Resettlement in Fuzuli: more than sixty residents returning home lands [PHOTOS]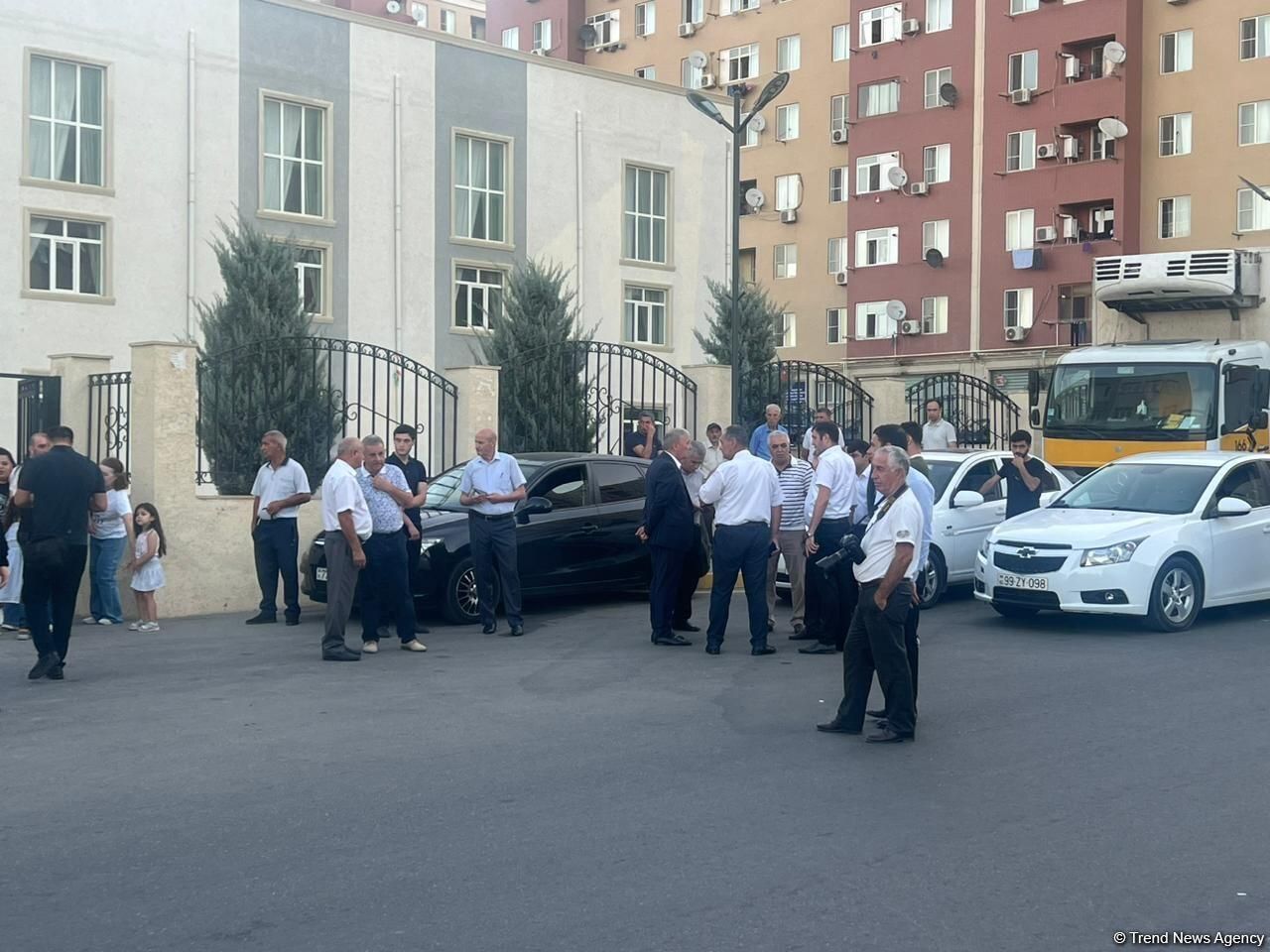 In accordance with the instruction of President of the Republic of Azerbaijan Ilham Aliyev, the return of former internally displaced persons to the restored city of Fuzuli continue.
According to Azernews, another group of residents was sent from the Gobu Park 3 residential complex in the Garadagh district of Baku on August 21. At this stage, another 24 families (68 people) moved to the town of Fuzuli.
The resettled families will settle in the houses where they once lived in Fuzuli, which were restored or rebuilt on the basis of instructions from the Azerbaijani President after the end of the Armenian occupation. Fuzuli residents thanked President Ilham Aliyev and First Lady Mehriban Aliyeva for their comprehensive care, expressed gratitude to the valiant Azerbaijani army, which liberated the lands from occupation.
The distribution of houses was carried out by drawing lots on the basis of the principles of transparency and fairness and in accordance with the current procedure for providing new living space to former internally displaced persons. The drawing of lots took place on August 5 at the Department of Repatriation of the State Committee for Refugees and Internally Displaced Persons, 144 families (509 people) took part in it. In accordance with the composition of families, 51 of them were provided with two-room, 76 - three-room and 17 - four-room apartments.
Representatives of the State Committee for Refugees and Internally Displaced Persons, the Special Representation of the President of the Republic of Azerbaijan in the territories liberated from occupation that are part of the Garabagh economic region (with the exception of the Shusha district), the Executive Power of the Fuzuli district and other officials took part at the ceremony of the departure.
The families resettled in Fizuli will settle in newly built houses.
Thus, permanent residence of 47 families, or 158 people, was ensured in the town of Fizuli.
Thus, until today, a permanent settlement in the town of Fuzuli has been provided for 47 families - 158 people.
---
Follow us on Twitter @AzerNewsAz