ADA University announces winners of 5th English Language Olympiad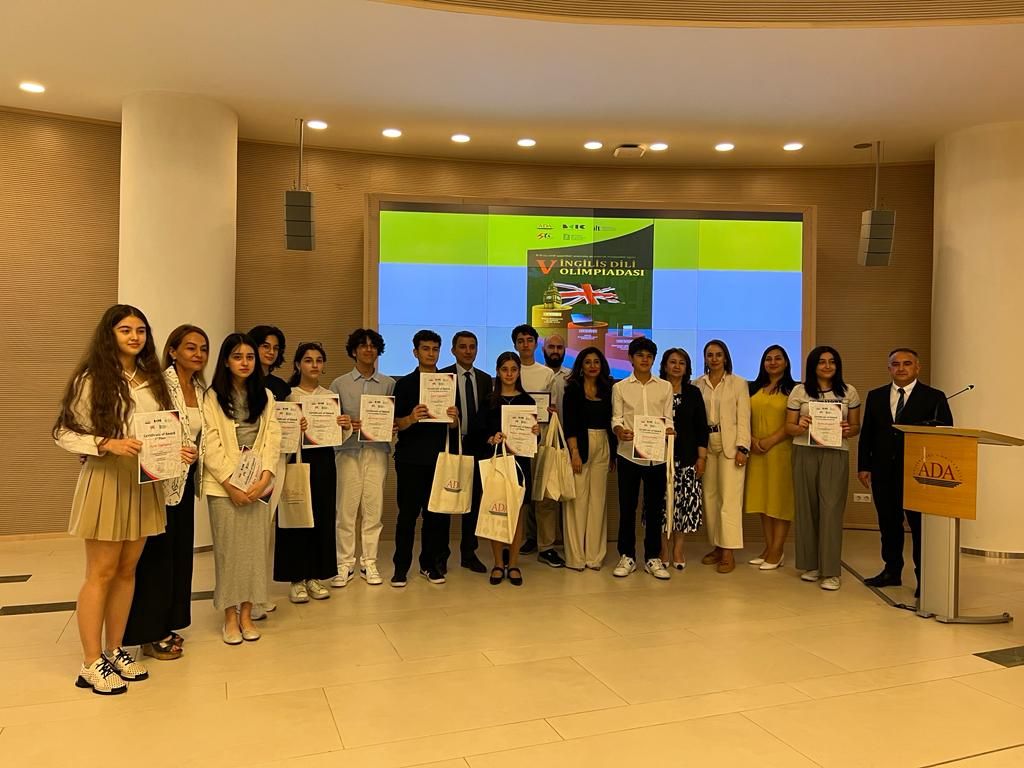 The winners of the 5th English Language Olympiad for Academic Purposes held at ADA University on June 9 were announced, Azernews reports, citing the university's press service.
The Olympiad, which started in 2015 as an initiative of the ADA University Focus student club, was organized by the Azerbaijani Science and Education Ministry. Baku Education Information Center, Innovative Technologies in Education Additional Education Center LLC, Students Travel International organization, and Baku City Education Department supported.
A total of 1096 high school students from 409 schools across Azerbaijan participated in the Olympiad. The first round of the Olympiad was held on May 9, 2023, at ADA University. In this phase, participants answered 50 written questions on English grammar and reading ability. Some 119 students successfully passed the second stage. At ADA University, there was a competition for writing and listening skills in the second stage.
Speaking at the awarding ceremony of the winners, ADA University Vice-Rector for Academic Affairs Vafa Kazdal stated that the English language is a means of opening up to the world in modern times and participating in this English language Olympiad is equivalent to winning the Olympiad.
Vice-rector of ADA University Fariz Ismayilzadeh, Director of Education Department for Baku City Mehriban Valiyeva, Director of Baku Education-Information Center Gunay Massimova, Deputy Director of Institute of Education Ulker Babayeva, Director of Innovative Technologies in Education Additional Education Center Isa Gasimov, Student Travel International spoke at the ceremony and congratulated all high-achieving students, their family members and representatives of the schools they represent. It was noted that the Olympiad was a great impetus for schoolchildren to master the English language at a high level/
According to the results, the winner of the 3rd place, Ayza Taghiyeva, a student of the high school complex of Baku Slavic University, was awarded a Blackview Tablet. Madina Abdullayeva, a student of Landau School in Baku, won the 2nd place "ASUS Notebook". The main winner of the Olympiad, Javid Musayev, a student of a European high school, had the opportunity to participate in the "Academics of the Future" course for free in the "British Summer School" program of Great Britain.
---
Follow us on Twitter @AzerNewsAz