UN documents Azerbaijan Foreign Ministry's letter regarding servicemen captured by Armenia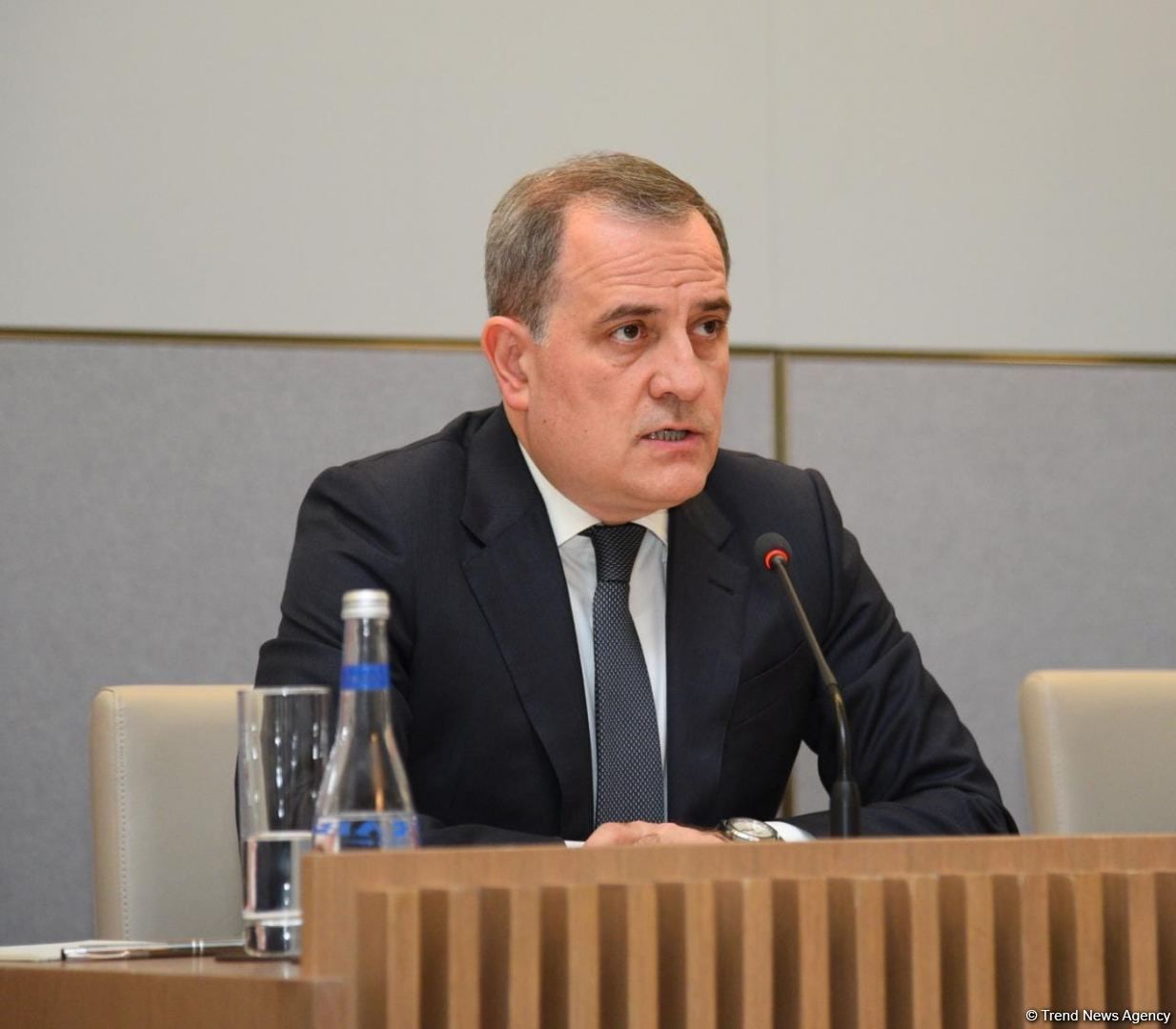 The letter of the Azerbaijani Foreign Minister Jeyhun Bayramov, addressed to the UN Secretary General regarding the Azerbaijani soldiers Agshin Babirov Qabil oghlu and Huseyn Akhundov Ahliman oghlu, who were captured by Armenia, was released as documents of the UN Security Council and the General Assembly, Azernews reports, citing MFA.
In the letter serious concern is expressed about the soldiers of the Azerbaijani Army, who lost their way due to unfavorable weather conditions, were later captured by the Armenian armed forces, were subjected to torture and other inhumane behavior, and were subject to a false court case, were not returned to Azerbaijan by Armenia in violation of international humanitarian law and obligations.
Despite the evidence of torture and other criminal acts committed in social networks and other publicly available sources, the Armenian side, instead of punishing those who committed these acts, tries to use Azerbaijani soldiers as bargaining subjects, it is brought to the attention of the UN Secretary General.
For this purpose, it is protested that a "Court process" was organized in the so-called accusations related to Azerbaijani soldiers and that Agshin Babirov was sentenced to 11 years, 6 months and 15 days of imprisonment.
In the letter, it is noted that Armenian officials have given conflicting statements regarding the captured Azerbaijani soldiers, and Armenia's disregard for international humanitarian law and principles of humanism has once again been demonstrated with such irresponsible behavior.
With this irresponsible step, the Armenian side's failure to respond to confidence-building measures for the unconditional immediate return of Armenian prisoners of our country, especially more than 10 Armenian soldiers who crossed the border astray, shows that Armenia is not interested in reconciliation and confidence-building measures in the region.
It is recalled that all these provocative steps of the Armenian side coincided with the period when the international community increased its efforts regarding the process of normalization of relations between Azerbaijan and Armenia. The letter states that the so-called "court process" organized by Armenia took place a few days after the 4-day negotiations between the foreign ministers of the two countries in Washington, on the eve of the meeting of the heads of state of the two countries with the mediation of the European Union and other partners.
At the end of the letter, the UN Secretary-General called on Armenia to condemn this provocative activity, which is accompanied by a gross violation of international humanitarian law, and for the immediate cessation of such provocations, and for this country to immediately and unconditionally release the hostages of Azerbaijani soldiers in accordance with its international obligations, based on the principle of dignity and respect for their lives. It is called to put pressure on Armenia.
---
Follow us on Twitter @AzerNewsAz