Israeli FM names 4 priority directions in co-op with Azerbaijan [EXCLUSIVE] [VIDEO]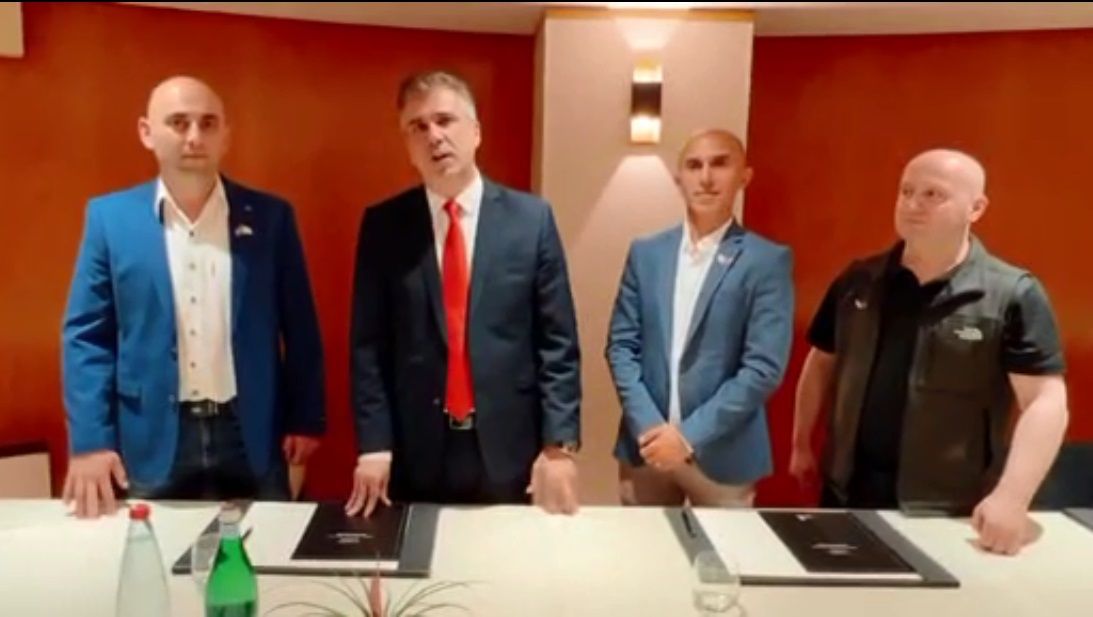 As reported the Embassy of Azerbaijan has been officially inaugurated in Israel with the special participation of the two countries foreign ministers Jeyhun Bayramov and Eli Cohen, as well as MPs, members of the general public, and artists.
Following the ceremony, the Israeli Foreign Minister made an exclusive video for Azernews, addressing the importance of opening the first-ever embassy of Azerbaijan on the Israeli soil.
The Israeli top diplomat also expressed his gratitude to Azerbaijani President Ilham Aliyev for his decision to open the embassy in his country, which he said he beleives that would strengthen mutual relations of the countries in all areas of business, including security, economy, trade, tourism and so on.
Having been speacial guests of the minister, Baruch Liviev, the head of the organization "Hand of Jerusalem, Tal Mordechai, the leader of the Caucasian community of the city of Rehovot, and Albert Alkhazov, the head of the NGO "Let's Go Together" have participated at the ceremony among the high-level guests.
Hailing the long-time strong relations and harmony between Azerbaijani people and the Jewish community, the minister also congratulated all Azerbaijani people on Ramadan holiday.
xxx
Speech of Foreign Minister Eli Cohen
Today, is a historic day of the relation between Israel and Azerbaijan. We actually celebrate 30-year anniversary of our relations. We opened the embassy of Azerbaijan in Israel. We thank to president Ilham Aliyev for his important decision of doing so. We see that in the last year there was a very important agreement between the our nations.
Right now we are entering into a new era. And actually I suppose to visit Baku next month and I think we will work together and continue to strengthen our relations together. All the segments – the security, economy, trade, tourism are all important. I was very pleased to see the Jewish community that at the end of the ceremony putting on the shirts the flags of Azerbaijani government and Israeli as well which is the power.
It is very important for me to say to Azerbaijani people today that they can be very proud that there has never been anti-Semitism and this is something that we will always appreciate. Therefore, I believe there is a bright and flourishing future between our countries.
Thank you all and all the people of Azerbaijan. Ramadan Kareem.
---
Follow us on Twitter @AzerNewsAz