Uzbek president congratulates Azerbaijani diaspora on Novruz holiday [PHOTOS]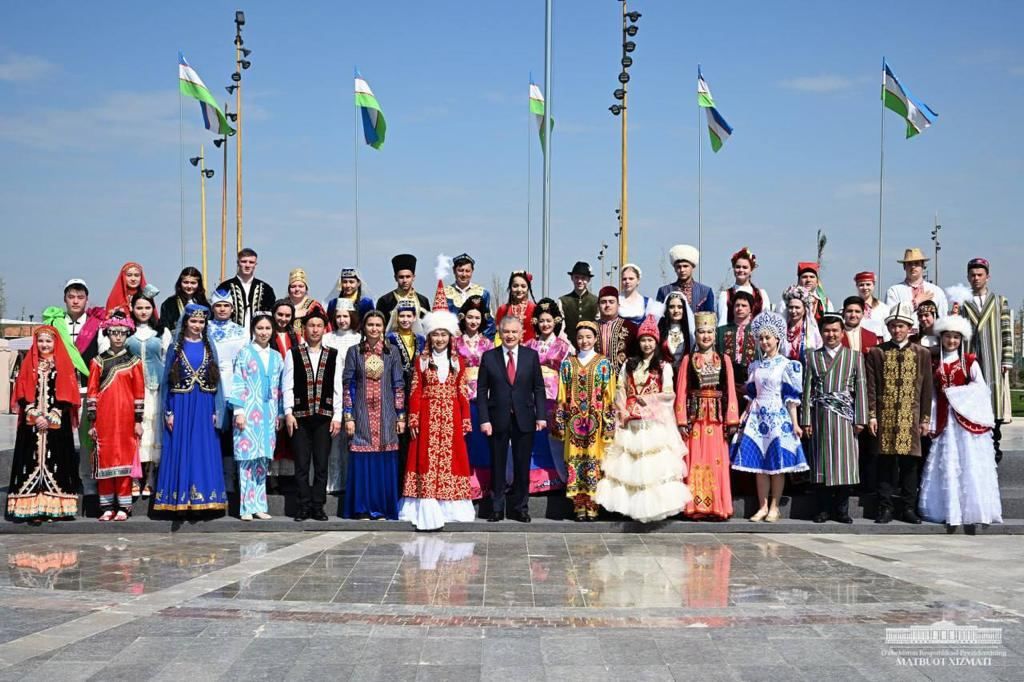 Azerbaijani diaspora members have participated in the Novruz festivities held in the New Uzbekistan park in Tashkent.
President of Uzbekistan Shavkat Mirziyoyev, who visited the Azerbaijani exhibition organized by the Azerbaijan National Cultural Center met with Azerbaijani Diaspora members, Azernews reports.
Speaking with the diaspora members, Shavkat Mirziyoyev noted that he would visit Azerbaijan in September and attend the inauguration of the school to be constructed by Uzbekistan in Fuzuli.
The administration the National Cultural Center expressed their gratitude to the Uzbek leader on behalf of all Azerbaijanis living in Uzbekistan.
Noting that, Novruz is widely celebrated as the symbol of winter's leaving and spring's coming.
The holiday starts either 20th March or 21st March, on the spring equinox, when the days and nights are equal lengths.
Azerbaijani people celebrate four pre-holiday Tuesdays before the spring festival. Each Tuesday is dedicated to the awakening of one of nature's elements: Su Chershenbesi (Water Tuesday), Od Chershenbesi (Fire Tuesday) Yel Chershenbesi (Wind Tuesday) and Torpaq Chershenbesi (Earth or Last Tuesday).
On September 30, 2009, Novruz was included in UNESCO's List of Intangible Cultural Heritage. On February 23, 2010, the UN declared March 21 the International Day of Novruz.
---
Follow us on Twitter @AzerNewsAz