Russia's Lavrov calls Azerbaijani opposite number to mull situation around Key Karabakh road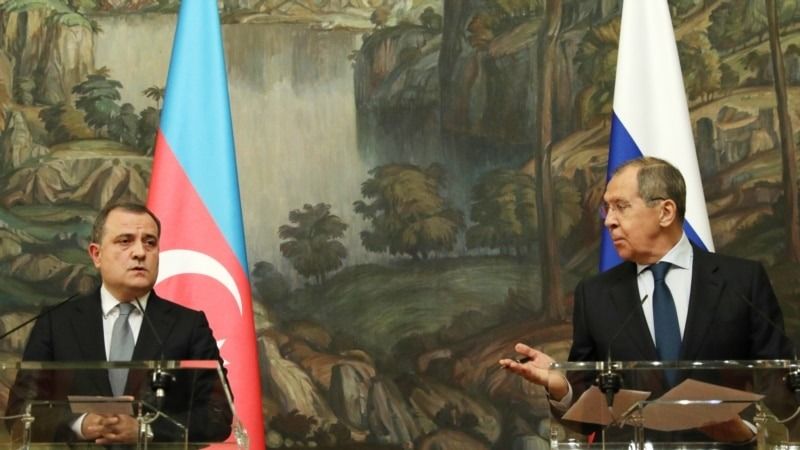 Russian Foreign Minister Sergei Lavrov had a phone conversation with Azerbaijani Foreign Minister Jeyhun Bayramov, the official websites of both ministries said.
During the January 31 telephone conversation, the two men discussed bilateral issues between Azerbaijan and Russia, measures to ensure peace and stability in the region, including the current situation around the Lachin road, according to the press releases.
Minister Jeyhun Bayramov noted with regret that contrary to the November 10, 2020, tripartite declaration, the demands of protesters to stop the illegal economic activities and misuse of the Lachin road in the territories of Azerbaijan, where the Russian peacekeeping contingent is stationed, have not yet been fulfilled.
Jeyhun Bayramov reminded his counterpart that the claims about the blockade and the humanitarian situation are groundless. The Azerbaijani minister drew attention to the fact that although Armenia had retained Azerbaijani territories under occupation for 30 years, Azerbaijan immediately after the war came up with proposals in the direction of establishing and normalizing relations with Armenia, and swiftly made efforts to reach an agreement on delimitation, opening of transport and communication lines, and a peace agreement with Armenia.
However, he said that Armenia's provocations hindered the process.
---
Follow us on Twitter @AzerNewsAz