Azerbaijani, Uzbek top officials hold phone call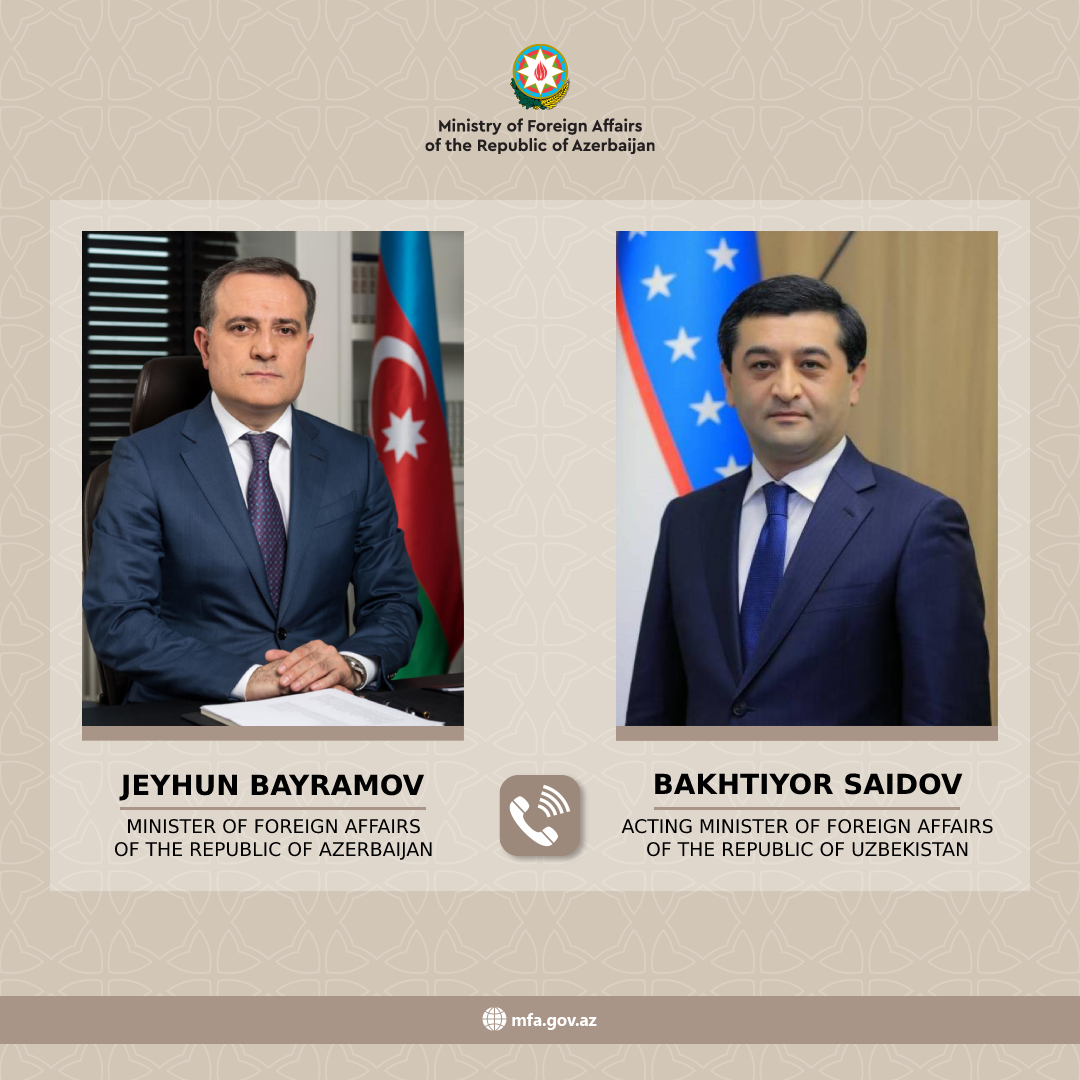 Azerbaijani Foreign Jeyhun Bayramov and his Uzbek counterpart Bakhtiyor Saidov discussed the terrorist attack in Tehran on a telephone call, Azernews reports.
The Uzbek minister strongly condemned this act, expressed condolences to the family of the attack's victim and the fraternal people of Azerbaijan, and also expressed solidarity with the country.
In turn, Bayramov expressed gratitude to his Uzbek counterpart and noted that Azerbaijan will use all possible means to bring to justice and punish those responsible for this crime as soon as possible.
The armed attack on the Azerbaijani embassy in Tehran on January 27, 2023, at about 0830 (GMT+4) claimed one security guard killed and two others wounded.
The gunman turned out to be a man in his 50s, who drove up to the administrative building, armed with a Kalashnikov automatic rifle.
Earlier reports from the Tehran police chief said there were two children in the car with the gunman, the security camera footage released later proved the man was alone. He entered the building after briefly waving hand to the Iranian security guard outside.
No attempts were made to detain the gunman, as he freely entered the embassy. The man managed to kill the head of the security service and wound two embassy guards. The shooter was eventually detained. The incident is currently being investigated.
---
Follow us on Twitter @AzerNewsAz