French journalist comments on another EU mission on Azerbaijan-Armenia border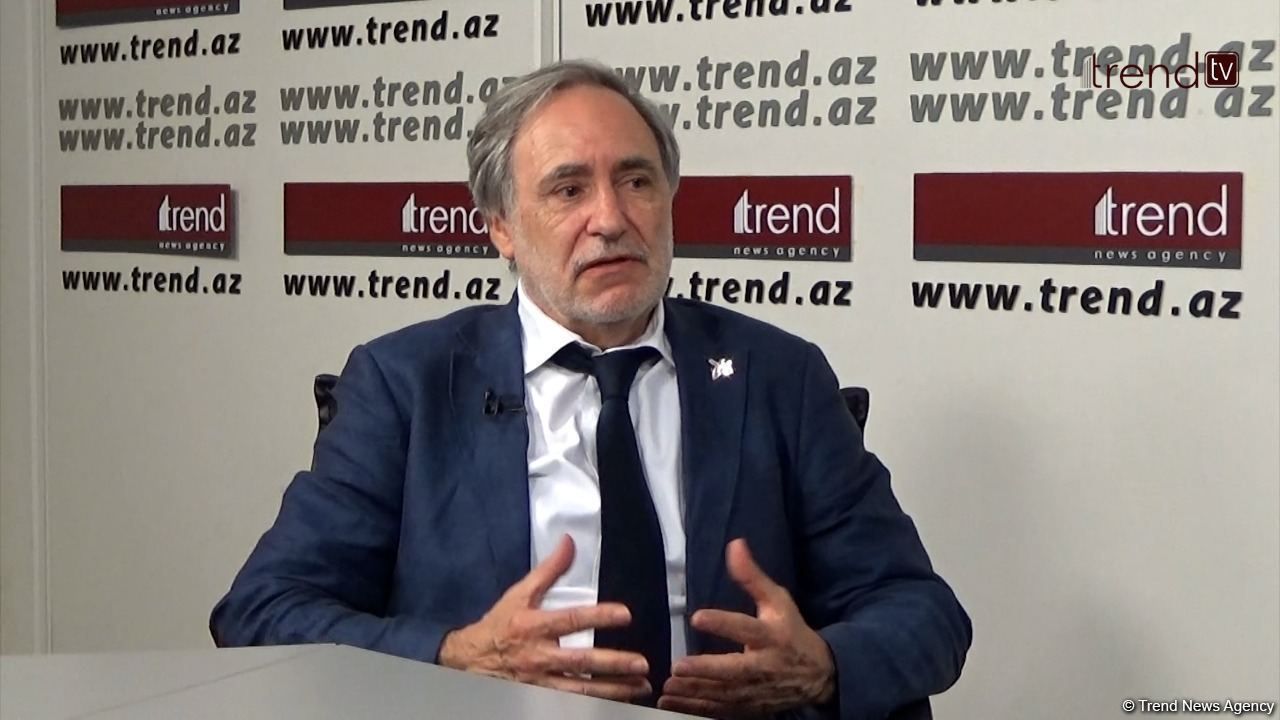 By Trend
CEO of the Lagazetteaz.fr online newspaper, founded by Trend News Agency in France, Jean-Michel Brun published an article about another EU civilian mission on the Azerbaijan-Armenia border and the reception of members of the Armenian Diaspora by President Emmanuel Macron at the Elysee Palace, Trend reports.
According to the article, this mission is being sent to continue the first mission of 40 people sent for two months at the end of last year after the agreement reached at the Prague meeting on October 6, 2022 between the leaders of Azerbaijan, Armenia, France and the President of the Council of Europe.
"On the same day when the new EU mission was announced, the French President received at the Elysee Palace the co-chairs of the Coordinating Council of Armenian Organizations of France, Murad Papazian and Ara Toranian," Brun writes.
"Ara Toranian, who is currently the director of the Les Nouvelles d'Arménie website, was also the press secretary of ASALA in the 80s, which is known as an organizer of many terrorist attacks, in particular the terrorist attack at Orly airport in 1983. As for Murad Papazian, one of the leaders of the nationalist Dashnak party [Armenian Revolutionary Federation], he is considered to be a dangerous activist even in Armenia. He is banned from entering the country," he added.
Brun notes that an article published on the website of Les Nouvelles d'Arménie states that the meeting was devoted to the "threat of ethnic cleansing", which is allegedly directed, in particular, against Armenians. Brun hopes that this does not reflect the essence of the meeting, as the question may arise whether France and the EU are well aware of the realities in the region, otherwise, it does not promise the success of the next mission at all.
On January 23, the EU decided to establish another mission in Armenia, alongside the border with Azerbaijan.
The decision stated that the objective of the mission is to promote stability in the border areas of Armenia, build confidence on the ground, and ensure an environment conducive to EU-backed normalization efforts between Armenia and Azerbaijan.
On October 17, 2022, the EU Council of Foreign Ministers at its meeting decided to deploy nearly 40 EU observers in Armenia, alongside the border with Azerbaijan, to monitor, analyze and report on the situation in the South Caucasus. The EU Monitoring Capacity in Armenia (EUMCAP) completed its activities on December 19, 2022.
---
Follow us on Twitter @AzerNewsAz