Azerbaijani Remembrance Day commemorated in Israel with kamancha performance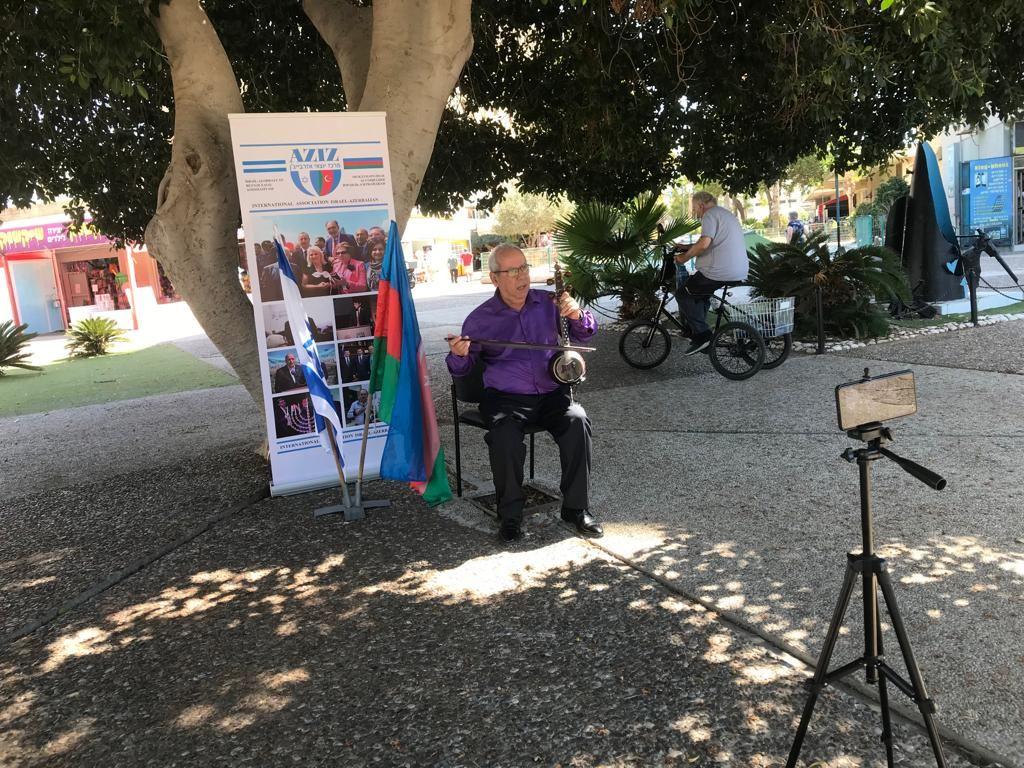 By Trend
Today, September 27, is the Day of Remembrance and Commemoration in Azerbaijan. It was on this day that the 44-day war of liberation of Karabakh began a year ago.
On the eve of this date, the ceremony was held on the initiative of the Israel-Azerbaijan International Association "AzIz" and the Azerbaijan State Committee for Work with the Diaspora.
A well-known Israeli kamancha performer, musical director of the "Sevgi" ensemble, a native of Baku - Salman Rabayev, performed several musical compositions on the square in front of the mayor's office in the Israeli city of Kiryat-Yam. The performance was held with the support of the Deputy Mayor of the city - Adam Amilov.
During the Second Karabakh War 2907 servicemen of the Armed Forces of Azerbaijan became martyrs, 7 people are considered missing.
--
Follow us on Twitter @AzerNewsAz