9 January 2019 18:11 (UTC+04:00)
2 519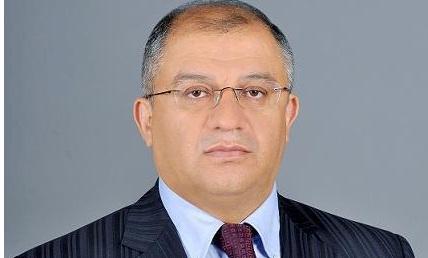 By Trend
Such people as Azerbaijani blogger Mehman Huseynov are glorified by those who are annoyed with Azerbaijan's independent policy, Azerbaijani MP Sahib Aliyev told Trend on Jan. 9.
Aliyev stressed that he does not consider Huseynov, who was arrested on certain articles, a journalist, as some Western circles call him.
"In any society and in the West, public opinion is usually created by the individuals with strong character and high intelligence, who have rich life experience and merits to their homeland and people," he added.
"However, well-known circles are trying to glorify and make the individuals with low intelligence, who are not responsible for what they have said, as the leaders of public opinion," he said.
Aliyev added that Azerbaijan pursues an independent policy.
"This policy annoys those who are trying to make such individuals as Huseynov as the leader of public opinion and glorify them, they are looking for vassals," he said. "As Azerbaijan has no financial or other dependence on them, they try to use other methods of pressure, one of which is to oppose our compatriots."
Huseynov was sentenced to two years in prison upon the decision of the Surakhani District Court. The decision was made on the basis of a complaint filed by the head of the Nasimi district police department, Musa Musayev, as a special charge. The blogger is charged under article 147.2 (defamation, coupled with the accusation of a person for committing a grave or especially grave crime) of the Criminal Code.
---
Follow us on Twitter @AzerNewsAz